Khloe Kardashian Is Having Serious Doubts About Surrogacy. Here's Why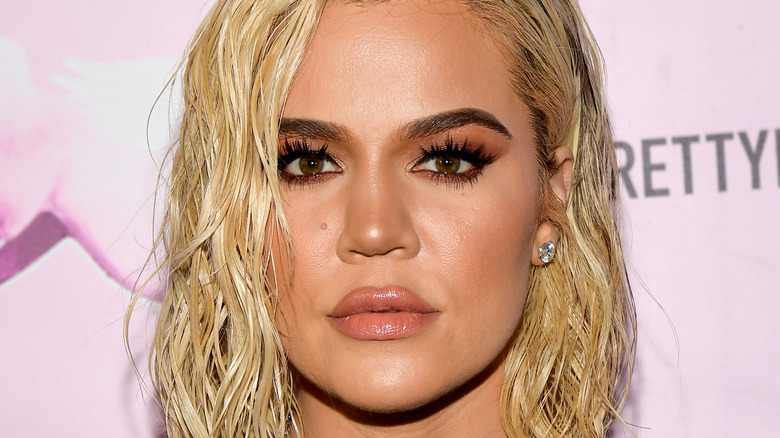 Matt Winkelmeyer/Getty Images
Khloe Kardashian is "second-guessing" using a surrogate for a second child with Tristan Thompson. As People reported, Khloe has been open about her fertility journey on the final season of "Keeping Up With the Kardashians," and previously revealed that she began exploring surrogacy as an option after being told by her doctor that she would have a "high-risk pregnancy" if she decided to become pregnant naturally. 
In the May 13 episode of "KUWTK," Khloe discussed the possibility of using a surrogate to conceive a child. "A few months ago, Tristan and I made embryos, and during that time I was also told that I would not be smart if I carried my second pregnancy, I would be high risk and to explore surrogacy options, so Tristan and I have decided that's what we're going to do," Khloe explained in her confessional, adding, "I have a surrogate agent who is, you know, sort of filtering through who they think might be the best fit for me and my family." 
During the episode, Khloe and her boyfriend Tristan — with whom she shares a 2-year-old daughter, True — met with a surrogate therapist. According to Metro, the therapist went on to "evaluate" the couple to ensure they "completely understand what's involved when hiring a surrogate." However, one question during the session left Khloe with some serious doubts. 
A surrogate therapist raised concerns for Khloe Kardashian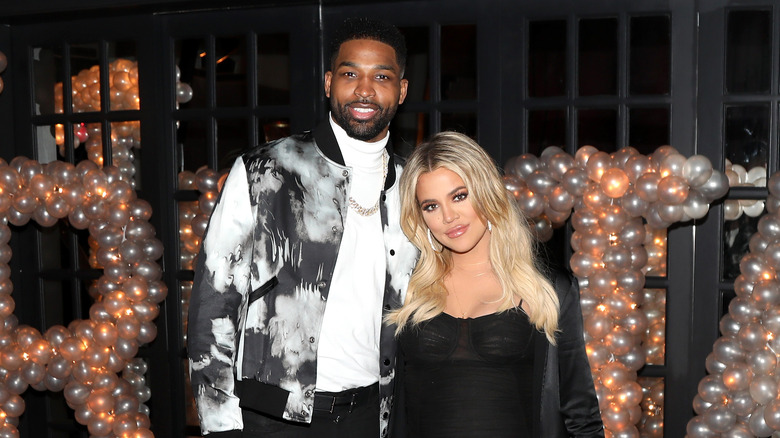 Jerritt Clark/Getty Images
During the episode, the surrogate therapist asked, "What are your beliefs about fetal reduction or termination of pregnancy due to multiple pregnancies? Say, the embryo splitting and the surrogate was carrying twins suddenly." To which Khloe replied, "If we're blessed to have multiples we think that's in God's will, so we're on board with that." As People reported, the therapist then went on to ask, "And what if your surrogate wasn't on board with that?" 
After a confused-looking Khloe revealed that she assumed the surrogate would have to follow her and Tristan's wishes, the therapist continued on to explain that, even though it would be their baby, the surrogate can still make the decision to terminate the pregnancy. "We never thought about that ... that'd be something that we have to discuss," Tristan said in response. 
Later in the episode, Khloe described the surrogacy process as being "incredibly nerve-racking" and "confusing." During a conversation with her mother, Kris Jenner, Khloe added, "It definitely makes me think about other options more. I'm starting to wonder if surrogacy is really going to work for me and my family." 
Per Metro, this isn't the first time a Kardashian has explored the surrogacy route. Khloe's older sister, Kim, welcomed her daughter Chicago and son Psalm through a surrogate after being advised against giving birth naturally.