Everything We Know About Meghan Markle's New Business Deal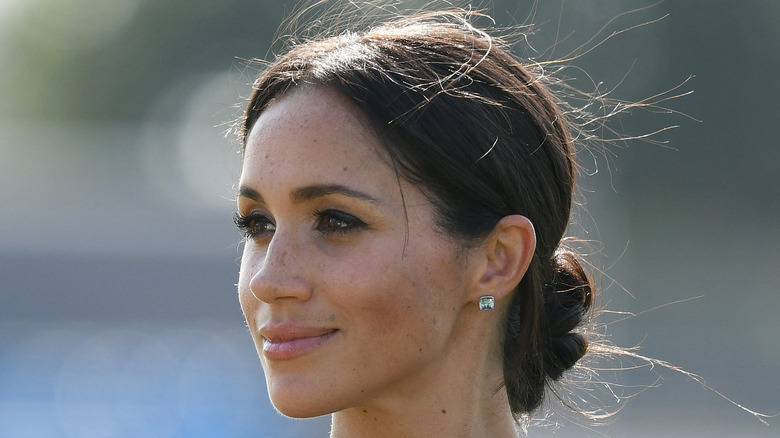 Shutterstock
Prince Harry and Meghan Markle remain focused on making their post-royal lives as fruitful as possible. They've already partnered with Netflix and Spotify on lucrative deals and now, as noted on their official Archewell Foundation website, the famous couple is collaborating on a multi-year global partnership with mega corporation Procter & Gamble. The Duke and Duchess of Sussex's work will focus primarily on "gender equality, more inclusive online spaces, and resilience and impact through sport." Gender equality is their main focus, with Archewell already working with organizations including Girls, Inc. and the National Women's Law Center.
Their site advised, "The partnership will elevate the voices of adolescent girls to ensure their point of view and lived experience is heard at the tables where decisions are made." Overall, the high-profile collaboration "is focused on doing more (and doing better, together) for communities, for equality, and for our global collective wellbeing—one compassionate act at a time." According to certain commentators, however, Markle might not be the right fit for such a project.
How much influence is the Duchess of Sussex really going to have?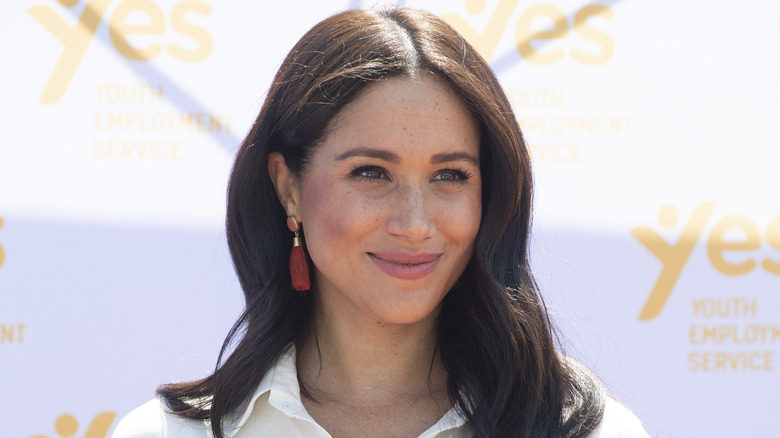 Wpa Pool/Getty Images
Speaking to The Sun, royal expert Angela Levin advised, "What they are doing is taking on a huge amount of responsibility. I don't mean actually the work but you've got to give back — for the money you earn you have to give back something." She added, "You can't just keep using the words gender equality and compassion. You've got to be able to do things, not say what will be done or how they will be helping and not actually do the practical stuff." The P & G alliance with Archewell has surprised certain sects predominantly because the company has a difficult history, with links to forced and child labor, animal testing, and price fixing. Meghan Markle herself previously called out the company in response to what she deemed a "sexist" commercial for washing up liquid, when she was just 11 years old. The offending language was subsequently amended.
Levin described the deal as "wishy washy," suggesting the Duchess of Sussex may only be able to offer advice on what "woke people" want to hear rather than having any real influence. P & G owns world-famous brands, including Oral B, Gillette, and Tampax. They cater extensively to women and families, marketing their products accordingly. Davis described suggestions about elevating the voices of women and young people as "ludicrous," arguing it's unclear how this will be achieved in real time because teenagers can't enter the boardroom, for example. Evidently, only time will tell.