The Real Reason Bill Maher Just Canceled A Taping Of His HBO Show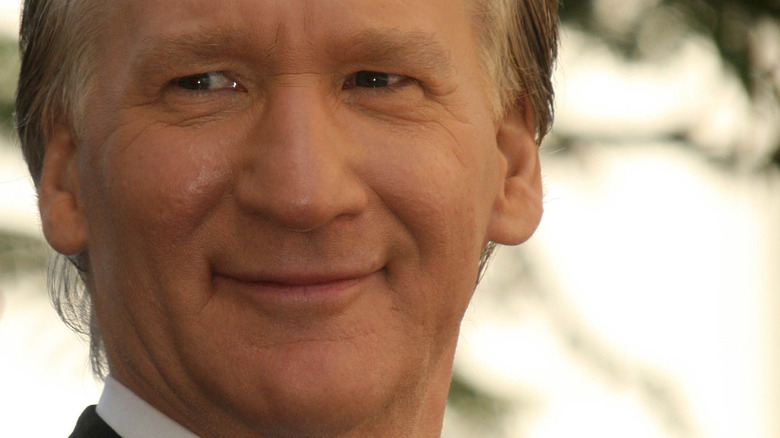 Shutterstock
Bill Maher has a scary health update to share amid the news he is cancelling this week's taping of "Real Time With Bill Maher" (via Deadline). As a statement from HBO notes, "Bill tested positive during weekly staff PCR testing for COVID." But the situation is not as cut and dry as you'd think, with the statement going on to reveal about the host, "He is fully vaccinated."
The good news is that according to the statement, as a result of getting vaccinated, Maher "is asymptomatic and feels fine." The statement noted, finally, "Real Time production has taken every precaution following COVID CDC guidelines. No other staff or crew members have tested positive at this time. The show will be rescheduled at a later date."
According to the New York Post, Maher joins a list of many Americans who are experiencing "breakthrough positive cases" after getting vaccinated. But according to the sometimes-controversial star, all is well despite his diagnosis.
Bill Maher wants his fans to know he is doing great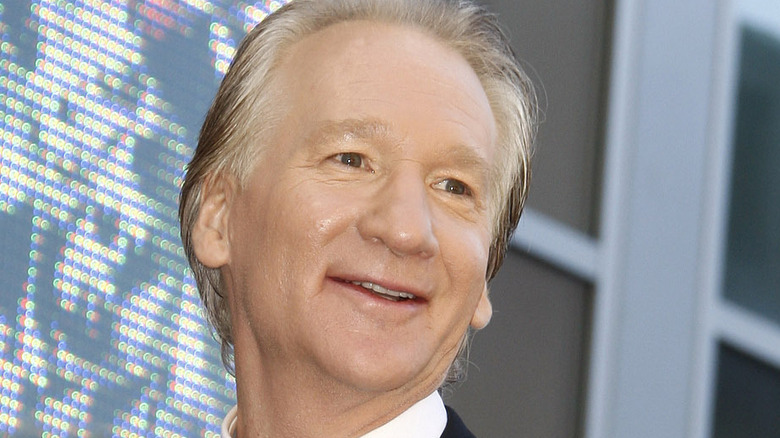 Shutterstock
After news broke about the cancellation of his show this week, Maher took to his Twitter account to reassure concerned fans about his positive COVID-19 status. "Thanks to all wishing me get well — hard to do since I feel perfectly fine, but I appreciate it!" Maher tweeted to the tune of 21,100 "likes" at time of writing.
He went on to comically add, "Most upset about ending my streak going back to 1993 of never missing a Politically Incorrect or Real Time episode. Oh well, even Cal Ripken had to sit one out at some point."
According to Deadline, the guests who were slated to appear on the now-canceled installment of "Real Time" included beloved science podcaster Neil deGrasse Tyson. The outlet also notes that Maher's show was the first to resume having a live studio audience after COVID-19 restrictions were lifted.