Why Cher From sMothered Looks So Familiar - Exclusive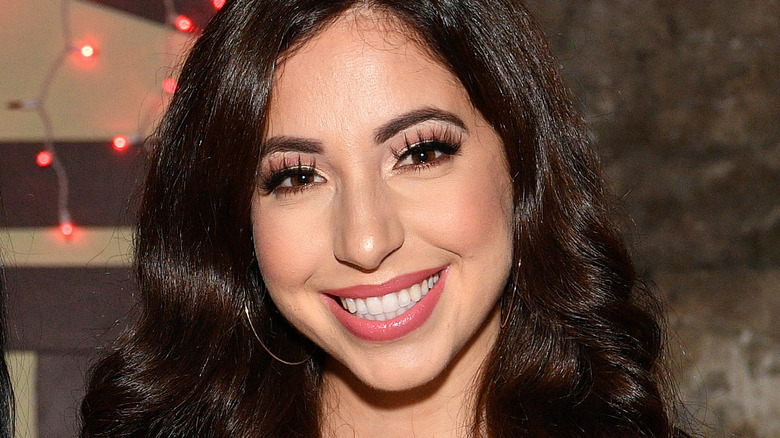 Dia Dipasupil/Getty Images
As the stars of the reality series "sMothered," Cher and Dawn Hubsher have slowly been taking over TLC. We were first introduced to the mother-daughter duo back in 2019, but many fans may not know that they've been on our screens much longer than that. Chances are, you may have seen sMothered star Cher before.
Long before making it big on TLC, Cher made her debut on MTV in 2007. She first appeared on the reality series "My Super Sweet 16," where she shared her monumental birthday party with the world (via InTouch). A year later, Cher secured a spot on the spin-off, "My Super Sweet 16 Presents: Exiled," where she was sent to Panama in order to learn how to live on her own (via MTV).
Through all of these reality show experiences, ending up on TLC seems to be exactly where she needs to be. "It's been fun getting to watch our journey unfold," Cher exclusively shared during an interview with The List.
The reality series sMothered shows the world a whole new side of Cher Hubsher
Now that Cher Hubsher isn't 16 years old anymore, fans are getting to see a completely different side of this reality star on "sMothered." She's since moved across the country, she's married, and she's a mother. She has much more important things to worry about than planning a party, and "sMothered" does a good job of showing that. "It's just really getting to know the people behind the party," Cher explained to us. Fans are now getting the ultimate inside look into her life.
However, she isn't the only Hubsher starring on the reality series. The entire show centers around the unbreakable bond with her mother Dawn. Their incredibly close relationship is nothing new, either. "We were always close," Cher told us. "But not everyone got to see that or got to know that this has been really special."
Over a decade after her reality TV debut, Cher now gets to star alongside her biggest supporter. "Getting to look back on all of this is just such an awesome experience," she said.
New episodes of TLC's "sMothered" air every Monday night at 9 p.m. ET/PT.