The Drugstore Concealer That Gigi Hadid Swears By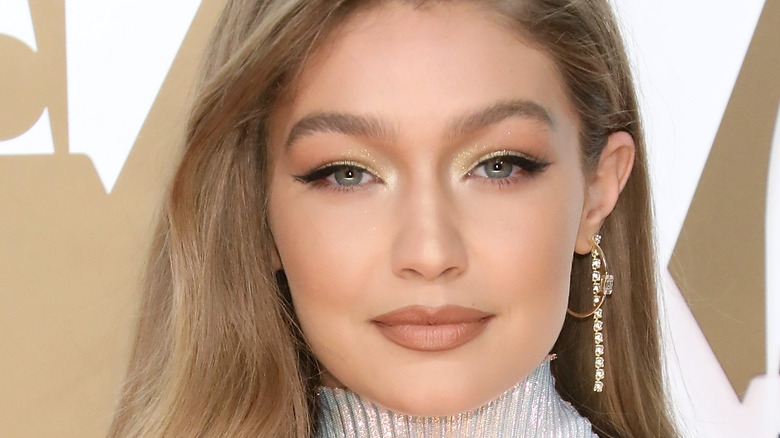 Taylor Hill/Getty Images
Gigi Hadid is one of the most beautiful women in the world. Her job, at its basest form, is to be professionally good-looking. Although supermodels obviously have teams of people at their disposal (typically the best in the business) who are tasked with making them look runway and camera-ready while utilizing the best products, at home they're just like the rest of us. Or, at least, they love a skincare bargain just as much as regular folks do. 
In the case of Hadid, she doesn't even indulge in facials, admitting to People, "I have a weird thing against [them]." As the model, whose stunningly fresh-faced selfies garnered her millions of fans worldwide, explained, "I feel like all day my face is being touched and messed with on set, so I don't want more people touching my face!" In general, she acknowledged, "I don't really do anything that crazy." And in fact, when it comes to concealer, Hadid keeps it simple.
Gigi Hadid's pick is a beauty guru favorite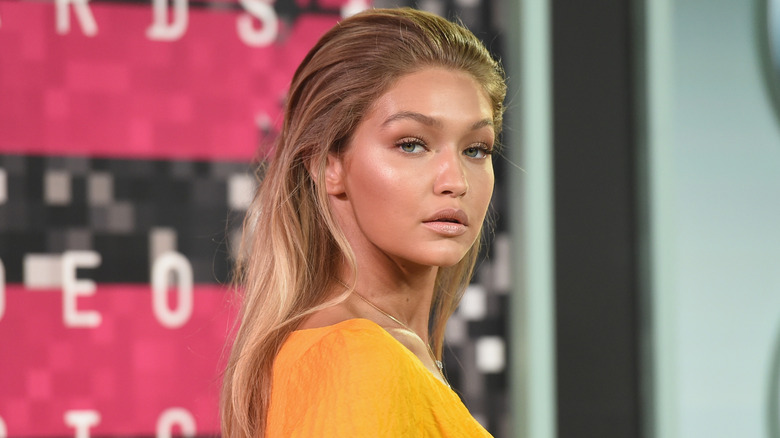 Jason Merritt/term/Getty Images
Unsurprisingly, considering Gigi Hadid's huge net worth, the in-demand model and one-time reality star uses a pretty high-end foundation. In an interview with Into the Gloss, she name-dropped Koh Gen Do Aqua Foundation, which retails for $77 and was recommended by her equally gorgeous mother, Yolanda Hadid. Likewise, the brush the younger Hadid uses to apply it — a Tarte Buffer Airbrush Finish Bamboo Foundation Brush — costs around $34, so already the supermodel has spent over $100 just to apply one layer of her makeup. If that sounds way out of your price range, fear not, because Hadid goes much cheaper when it comes to concealer.
As Byrdie notes, to walk the red carpet for lady team-up movie "Ocean's 8," Hadid opted for concealer only, with zero foundation, which is probably much less scary of a prospect when you're that naturally gorgeous. Further, her makeup artist divulged she was wearing none other than Maybelline New York Instant Age Rewind Concealer, which retails for less than $10. This particular product is a favorite among makeup mavens, and is especially well-loved for covering up stubborn, dark under-eye circles. It's comforting to know that, although we might never make it to the catwalk, we can conceal like a supermodel for next to nothing.