The Real Meaning Of Alexa PenaVega's New Baby's Name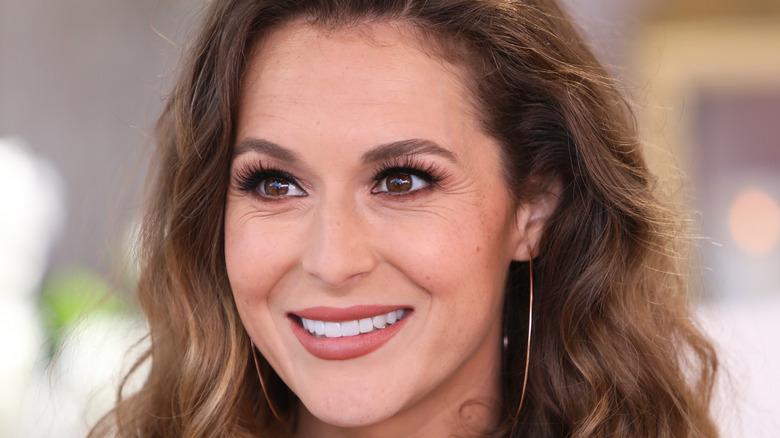 Paul Archuleta/Getty Images
Alexa PenaVega and her husband Carlos PenaVega — known for acting in "Spy Kids" and being part of the musical group Big Time Rush, respectively — got married in January 2014. As of writing, the couple has three children: son Ocean King, 4, 22-month-old son Kingston James, and a daughter named Rio Rey who is just over a week old, (via Us Weekly).
As fans may recall, the pair announced in December 2020 that they were expecting a baby girl was on the way. They shared on an Instagram profile for Rio that the newborn entered the world on May 7. On May 16, it was announced that the family of five was home, after spending time in the NICU. Alexa wrote via social media, "This wasn't how I pictured Rio's entrance into this world... (who knew she would be THIS adventurous!!??) but we were both in great hands and we felt God's peace the ENTIRE time!"
Now that the PenaVega family is home sweet home, fans can't help but wonder how they chose the newborn's name, as well as the previous ones.
The couple's children all have one common theme about their names
Alexa and Carlos PenaVega's daughter's name is Rio Rey. According to babynames.com, this first name means "river" in Spanish, while the Spanish translation for the middle name is "king."
Their firstborn child also has a water-inspired first name and a very similar middle name. "God called the dry ground 'land' and the water the seas.' And God saw that it was good," Alexa wrote on Instagram, when explaining the choice of Ocean King's name. "And he is a son of the one true 'King.'" There is also Kingston James, which carries on the tradition and theme of "king" being part of each child's name.
As names are obviously quite important to the celebrity couple, they also chose to create their own last name to share. She was Alexa Vegas, and he was Carlos Pena. Together, they now share a combined version, PenaVega, with their kids, as reported by Country Living.