The Truth About Ghislaine Maxwell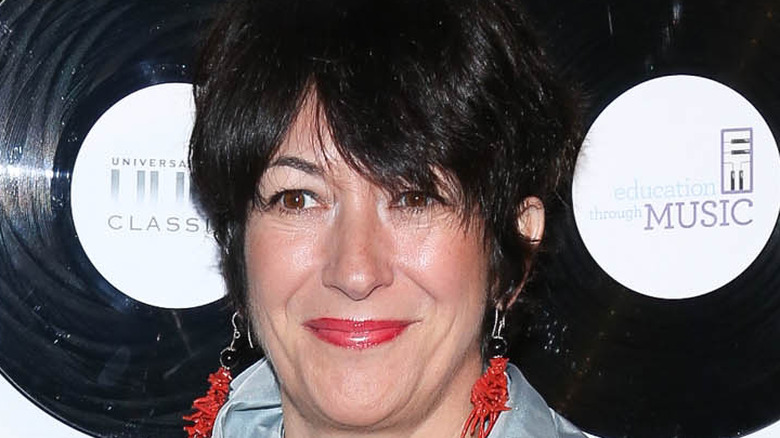 Rob Kim/Getty Images
She was a British socialite who rubbed shoulders with the international jet setters that defined the late 20th century. "I would see her in St. Barth's, on Paul Allen's yacht" — the Octopus, a gigantic yacht owned by a Microsoft co-founder — "and at Heidi Klum's Halloween party in New York," one person has said of Ghislaine Maxwell (via Town and Country). Today, the BBC quotes her brother Ian as saying that she is being held in a small jail cell measuring 6x9 feet with no sunlight and being served inedible food.
We know of Maxwell today because of her alleged ties to the disgraced Jeffrey Epstein, but this would not be the first time Maxwell has been in the news because of her personal ties with questionable businessmen.
Ghislaine Maxwell is the daughter of controversial media magnate Robert Maxwell, who was considered Britain's equivalent to businessman Bernie Madoff. He had originally been credited with saving the Mirror Group Newspapers, but it was later found that he plundered his companies' pension funds to keep his businesses going. Maxwell died after he fell off his yacht the Lady Ghislaine; while his death was ruled a suicide, some believe he was murdered (via The Guardian). 
Ghislaine Maxwell led a charmed life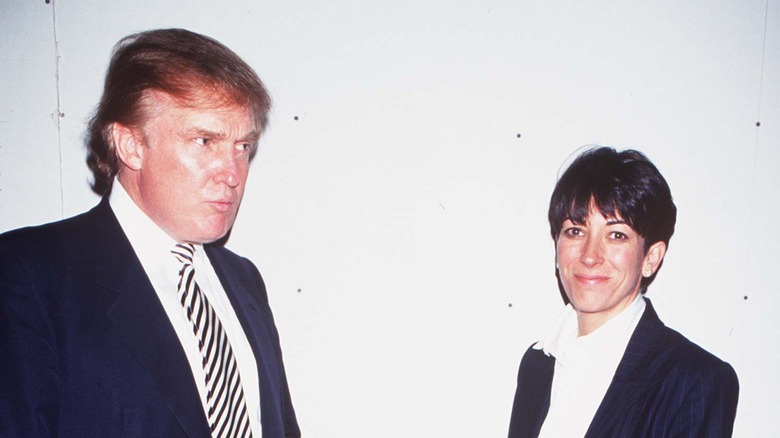 Arnaldo Magnani/Getty Images
Vanity Fair, who did a profile on Ghislaine Maxwell, paints her as a daddy's girl; "the life and soul of the party wherever she wanted to go in the world and never had to worry about money," according to one friend who spoke to The Times of London. But that changed when Robert Maxwell was exposed as a fraudster who had debts worth as much as $5 billion. It was after her father's death, and after her move to New York in 1992, that she started to be seen with Jeffrey Epstein.
Vanity Fair says it was Ghislaine Maxwell who built Epstein to become who he was. "She befriended everybody and had a massive Rolodex of influential people," a person who knew Maxwell from her days in New York and London says. She was also expected to serve Epstein at the drop of the hat. "She was his gatekeeper into civilized society." 
She left Epstein in the early 2000s but went back to work for him in 2004, and reportedly continued to accept his money until 2006, although court filings show Epstein was paying her legal fees until 2017. After she broke with Epstein a second time, Maxwell founded a non-profit dedicated to conserving the earth's oceans called the TerraMar Project in 2012. The organization was closed in 2019 after Epstein was arrested (via Insider). 
Maxwell herself was eventually arrested in December 2019.