Piers Morgan Is Fuming Over Prince Harry's Latest Comments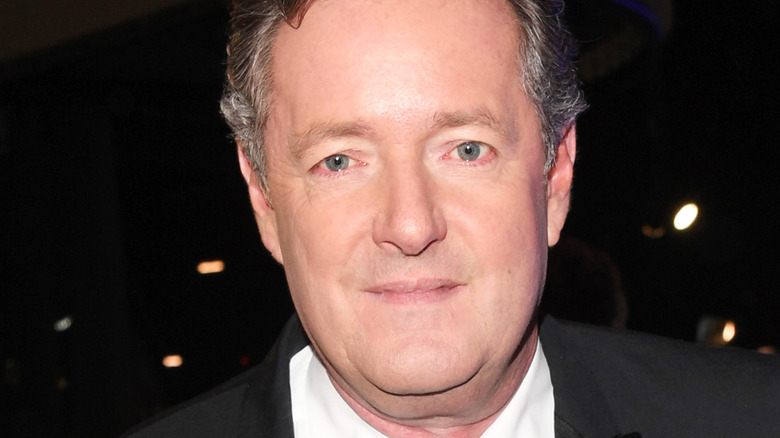 David M. Benett/Getty Images
It's safe to say Piers Morgan isn't a fan of Prince Harry and his wife, Megan Markle. The British talk show host has expressed his distaste for the Duke and Duchess of Sussex many times, most recently after the couple's bombshell interview with Oprah Winfrey. During that talk, Markle spoke about thoughts of suicide during her time in the U.K.
"I don't believe a word she says, Meghan Markle," Morgan said on "Good Morning Britain" (per People). "I wouldn't believe it if she read me a weather report and that fact that she fired up this onslaught against our royal family, I think is contemptible." His words were met with backlash from his co-hosts and the public. In fact, U.K. media regulator Ofcom announced it had launched an investigation after more than 41,000 people filed complaints about Morgan's comments. He eventually quit the show, but that didn't stop him from continuing to blast Harry and Meghan. 
"On Monday, I said I didn't believe Meghan Markle in her Oprah interview," he tweeted. "I've had time to reflect on this opinion, and I still don't. If you did, OK. Freedom of speech is a hill I'm happy to die on. Thanks for all the love, and hate. I'm off to spend more time with my opinions."
And now Morgan has something new to rant about, this time directing his fury to Prince Harry's recent comments about the First Amendment.
Piers Morgan thinks Prince Harry is a hypocrite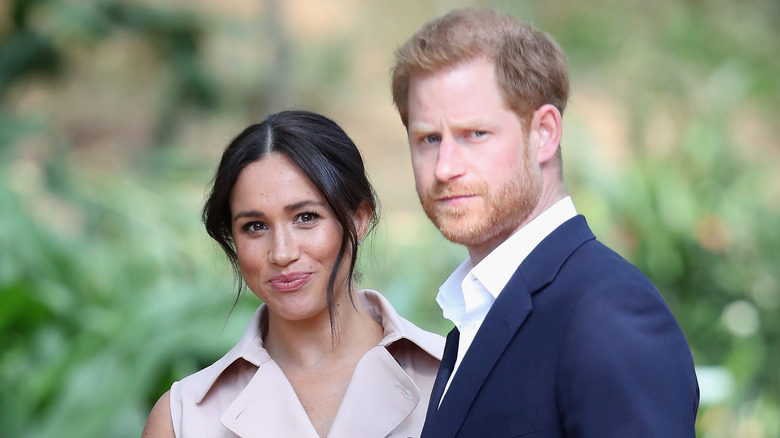 Chris Jackson/Getty Images
"I've got so much I want to say about the First Amendment as I sort of understand it, but it is bonkers," Prince Harry said during an appearance on Dax Shephard's "Armchair Expert" podcast. "I don't want to start going down the First Amendment route because that's a huge subject and one which I don't understand because I've only been here a short time, but you can find a loophole in anything. You can capitalize or exploit what's not said rather than uphold what is said."
Piers Morgan expressed his outrage in an opinion piece published by the Daily Mail. "The First Amendment is one of the things I most admire about the United States, especially coming from a country like Britain where free speech for journalists like me is now heavily regulated," he wrote. "Bashing the US Constitution is very dangerous territory for any British royal to meddle in, but Harry seems beyond caring about the impact of his ignorant and deluded words, and oblivious to his rank hypocrisy."
And Morgan isn't the only one upset. "For Prince Harry to condemn the USA's First Amendment shows he has lost the plot. Soon he will not be wanted on either side of the pond," Nigel Farage tweeted. And "The View's" Meghan McCain tweeted: "We fought a war in 1776 so we don't have to care what you say or think."