Inside Mick Jagger's Relationship With Melanie Hamrick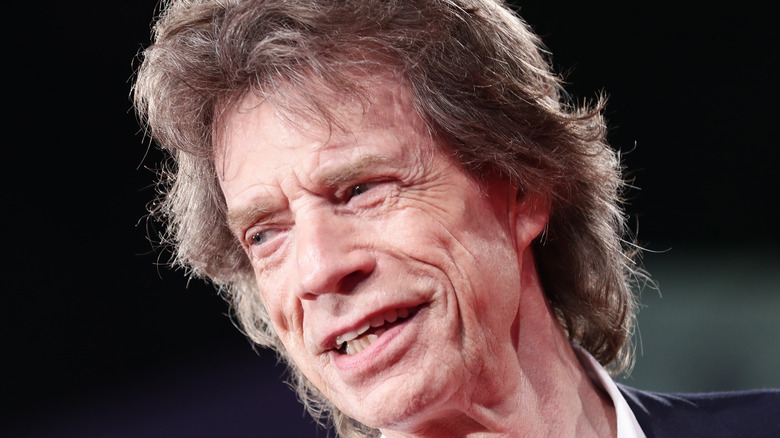 Vittorio Zunino Celotto/Getty Images
Over the course of being one of the biggest rock stars in the world, Mick Jagger has been linked to a lot of women. But it seems he may have finally found the one with American ballet dancer Melanie Hamrick. Born in Williamsburg, Virgina, Hamrick started her ballet career when she was three years old, and started her professional career by the age of 18 when she received her first contract in a Balanchine ballet (via The Mirror).
While they've yet to tie the knot the couple have been dating for seven years and share a son together, Deveraux Octavian Basil (via The Guardian). Deveraux is Jagger's eighth and youngest child, his oldest being 45-year-old Karis from his relationship with singer Marsha Hunt.
Jagger and Hamrick initially met toward the end of the musician's relationship with designer L'Wren Scott, who he'd been with for 13 years. According to Page Six, the two first spoke to each other backstage at a gig in Tokyo where Jagger allegedly asked her to dinner (via Ultimate Classic Rock). They later got in touch following the tragic death of Scott, when Hamrick reached out to Jagger as a friend to offer comfort. According to those who know the couple, the dancer "put a smile back on" Jagger's face "after months of mourning for L'Wren."
Mick and Melanie produced a ballet together set to Rolling Stones songs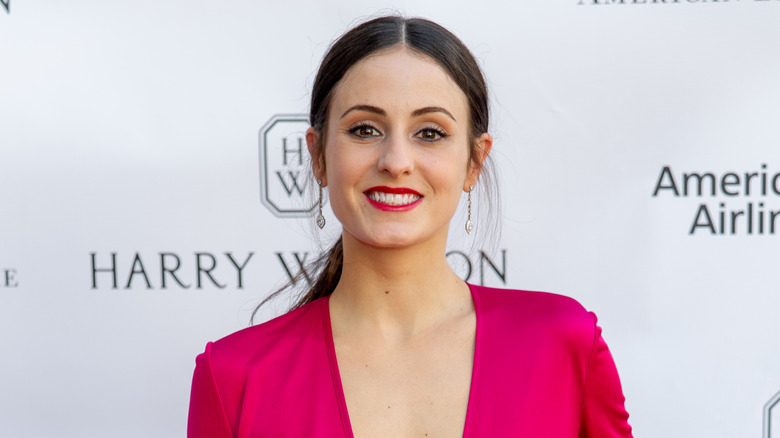 Roy Rochlin/Getty Images
Two years after Jagger and Hamrick started their relationship, the couple found out they were expecting their first child. Since then they've been raising little Deveraux across the globe in the multiple homes that Jagger owns. According to the Evening Standard, he has property in Mustique, Los Angeles, and a castle in France. Most recently the singer bought a $1.98 million home near Sarasota, Florida (via People), which has four bedrooms, an outdoor pool and spa, as well as several outdoor living spaces.
In between touring and raising their son, Jagger and Hamrick also found the time to collaborate on a ballet together. In 2019, they produced Porte Rogue, a ballet specifically choreographed to music by the Rolling Stones. "Melanie had the idea to do with the ballet and she's choreographing it and she chose the songs to be honest," the Rolling Stones frontman explained to Town & Country. "We discussed a few alternatives—but she really chose them."
So what was Jagger's role? "To make sure that [the songs] all run together smoothly, do the links and the edits so they work together." And when it comes to whether their son has any dance moves like his mother or father, Jagger reckons it's "too early to say."