Here's How Much Much Sofia Pernas Is Actually Worth
Matt Winkelmeyer/2021 Mtv Movie And Tv Awards/Getty Images
Actress Sofia Pernas has a varied and interesting career to her name. She has had recurring roles on an array of television programs, ranging from classic soap operas like "The Young and the Restless" to popular comedy "Jane The Virgin" and major drama "The Brave" (via IMDb). Before coming to Los Angeles to chase her Hollywood dreams, Pernas was born in Morocco, in a small town called Fes, in 1989 (via Stars Offline). Pernas' family moved to the U.S. when she was just 5 years old, and her original career plans looked nothing like the glitzy, glamorous red carpets she would eventually walk. Pernas first aspired to become a journalist, and her education and plans all steered her in that direction. 
But one day, fate intervened in the form of a modeling and talent agent who approached her and offered her opportunities in the world of acting. Just like that, her on-screen career was born. Pernas also has her acting career to thank for hooking her up with her partner, Justin Hartley, who she originally met on the set of "The Young and The Restless" (via Cheat Sheet).  
Sofia Pernas has made a tidy fortune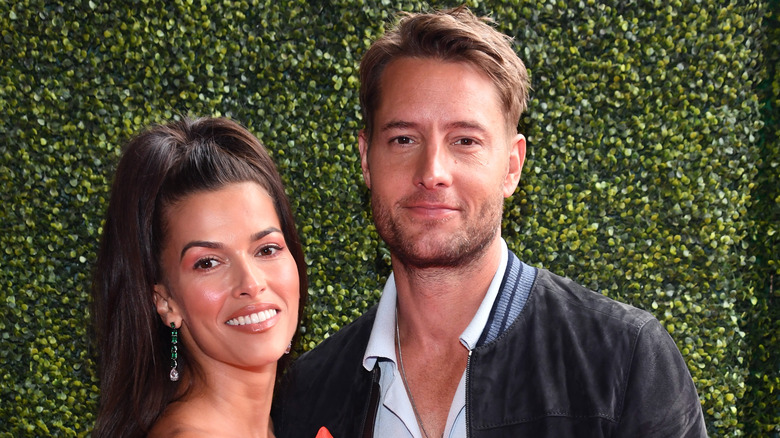 Kevin Mazur/2021 Mtv Movie And Tv Awards/Getty Images
Sofia Pernas is worth an estimated $800,000, per Cheat Sheet. Her very first screen appearance occurred in 2009, when she played the character Isabella Drake on the made-for-TV movie "The Immortal Voyage of Captain Drake" (via IMDb). She then went on to appear in two episodes of hit military/mystery drama "NCIS" in 2011. She appeared in several one-off episodes of other shows over the following years, until she landed her first recurring role in "The Young and the Restless" in 2015. From there, it was all onward and upward. 
Having a famous spouse helps when it comes to the lifestyle you can afford to live. Pernas' beau, Justin Hartley, is himself said to be worth $7 million thanks to his career that has spanned everything from "The Young and the Restless" to currently popular "This Is Us" (via Style Caster). However, rumors still abound as to whether this couple has actually tied the knot. Some say yes (via Us Weekly), others aren't sure (via Yahoo!). In any case, Pernas has had enough success to take care of herself quite well, even if her bank account is considerably smaller than that of Hartley's. Still, $800K is nothing to shake a stick at!