Inside Britney Spears And Bella Thorne's Relationship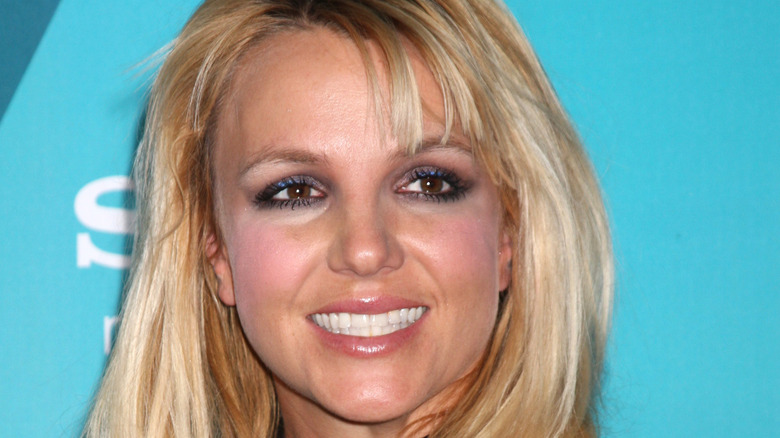 Shutterstock
As former Disney child stars, Britney Spears and Bella Thorne were already twinning in some capacity. But the "Toxic" singer gave that assumption even more traction when she compared her latest hairstyle to the 23-year-old singer (via the Daily Mail). Posting a pic of her newly dyed light pink hair on Instagram, Spears questioned why she felt like she was Bella Thorne's "twin with pink hair" (via Instagram).
Spears does point out that she also found inspiration from Sarah Jessica Parker's hair tease from "Hocus Pocus," as well as Reese Witherspoon for her previous throwback looks. But the Thorne comparison stands out above the rest as the light pink really does look similar to the actor's past hairstyles.
This comment prompted Thorne to understandably flip out over the shoutout and comparison. The actor quickly responded on her Insta stories throwing a peace sign with the caption "Peace out life made."
Bella Thorne relates to Britney Spears on a personal level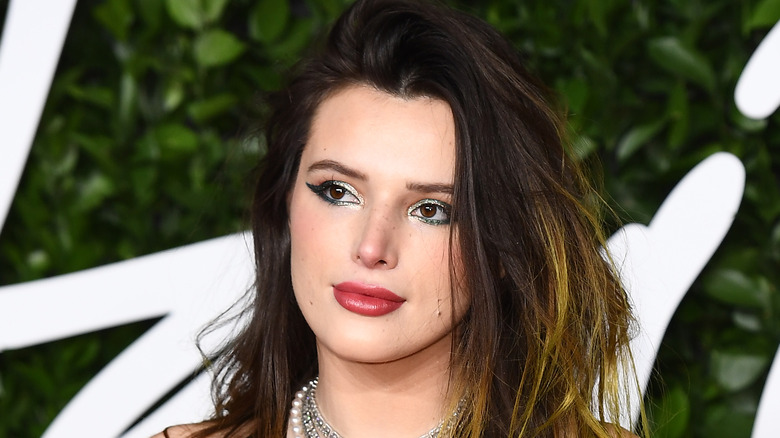 Jeff Spicer/bfc/Getty Images
Spears' shoutout comes months after Thorne compared herself to the singer following Hulu's "Framing Britney Spears" documentary. "No one gives Disney kids enough f***** credit," Thorne told the Hollywood Reporter. The actor starred on Disney's "Shake It Up" with Zendaya, while Spears rose to fame on "The Mickey Mouse Club" with the likes of Ryan Gosling, Justin Timberlake, and Christina Aguilera.
"By the time I was 14 I was very famous and there was paparazzi, people constantly looking at me and trying to touch me and insert themselves around me, around my life," Thorne explained to Fox News (via MSN), relating to Spears' experience with being scrutinized in the public eye. "Fake people, real people, all kinds of people including the public judging me for everything that I do."
So watching Spears go through the same thing in the documentary hit close to home. "They're physically on top of her ... I know these types," she told Page Six. "By far this is the worst thing I've ever seen. People in your space, like completely treating you as an object."