The Truth About Charles Grodin's Wife, Elissa Durwood Grodin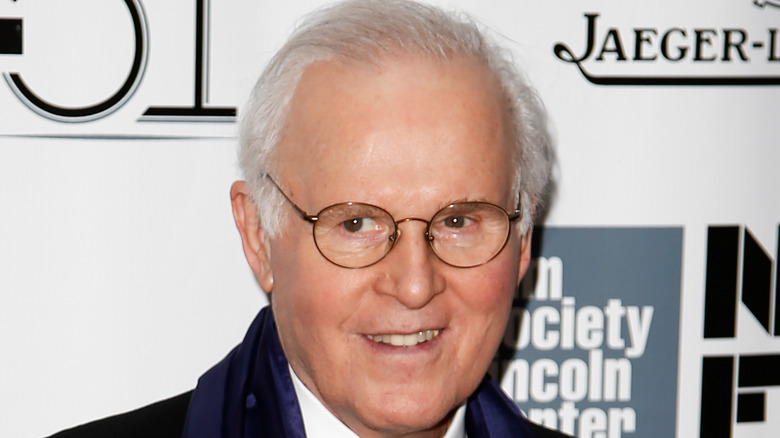 Shutterstock
Charles Grodin, who has died aged 86 per New York Times, had been in the public eye for over 50 years after some huge TV and film roles. Undoubtedly one of the most famous faces on TV over the last few decades, he's appeared in everything from 1972 movie "The Heartbreak Kid" and classic 1990s family comedy "Beethoven" alongside Bonnie Hunt, to his own talk show, "The Charles Grodin Show", with his final role coming in 2017 with "An Imperfect Murder" (via IMDb). 
Alongside his acting career and subsequent fame, Grodin married twice, having a child with each wife. After his divorce from first wife Julie Ferguson, with whom he had one daughter, Marion, he married Elissa Durwood Grodin, the mother of his son Nicholas (via County Times). Durwood Grodin has largely stayed out of the limelight, though has a pretty successful career in her own right, so what do we actually know about her? Here's the truth about Charles Grodin's wife, and the mother of his youngest child.
She's a published author
Elissa Durwood Grodin was born in Kansas City, MO, as the fourth of six children. A writer with a particular interest in physics, she went to both Antioch and Dartwood Colleges, as well as New York City's The School of Visual Arts, who boast other alumni including Genevieve Gorder. She's also lived in London previously, writing for the Times Literary Supplement (via Kelley & Hall). Her works include educational alphabet books for children and mysteries involving fictional Ivy League professor Edwina Goodman (via Goodreads). According to The Crime Readers' Association, her influences include John D. MacDonald, Wilkie Collins and authors from the Golden Age of Detective Fiction.
Per her own website, she started out as a film and book reviewer, branching out into writing books for both children and adults, including retelling Oscar Wilde's classic story "The Happy Prince" for a new generation to discover. According to Goodreads, she's lived in Connecticut and New York City alongside her late husband in recent years, and has been keeping busy with her writing career.