The Heartbreaking Reason Princess Diana Refused To Wear Chanel After Her Divorce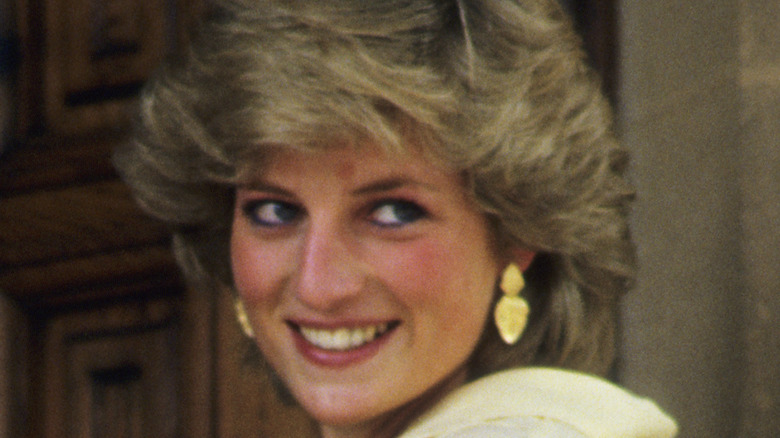 Georges De Keerle/Getty Images
There's no denying Princess Diana was an icon. From her humanitarian efforts to her wardrobe, Princess Diana was often making headlines even after her tragic death in 1997. Now that an entirely new generation is being exposed to the late Princess of Wales, thanks to media like "The Crown," more facts about Diana have been coming to light. The reemergence of the Princess has even sparked an investigation into a BBC news report from 1995 (via BBC.)
But while Princess Diana will always be an enigma, part of her mystery is being unraveled. Her public divorce from Prince Charles following his affair with Duchess Camilla Parker Bowles, left Diana incredibly isolated (via Insider.) She reportedly knew about the affair during her marriage, but it wasn't until a private phone transcript between the Prince and the Duchess was released to the public (via The Mirror) that Charles and Diana finally decided to separate. In 1996, their separation turned into a divorce and, with Camilla also newly single, her and Charles were free to be together. 
Meanwhile, Diana was dealing with the humility of a public break-up and it affected her in every aspect, including her style choices.
Chanel's logo reminded Princess Diana of her divorce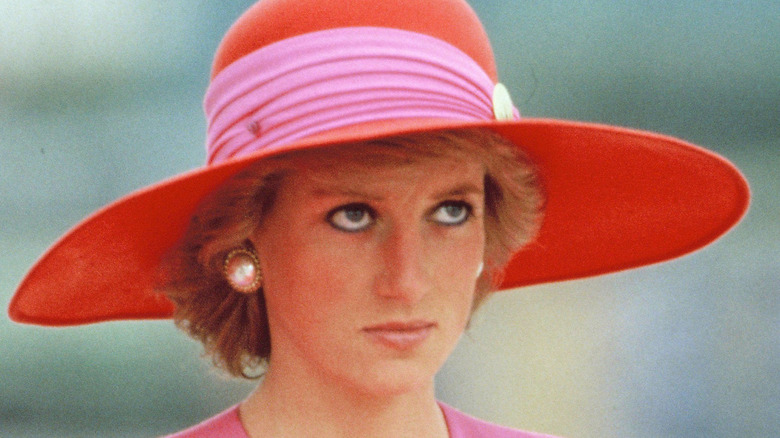 Georges De Keerle/Getty Images
The fashion icon was lauded for her bold style, her favorite brands being Catherine Walker, Bellville Sassoon, Victor Edelstein, and Donald Campbell (via Vogue.) But there's one designer label Princess Diana couldn't bear to don after her divorce. In an interview with Harper's Bazaar Australia, designer Jayson Brundson revealed a 1996 conversation between him and Diana, where she confided in him that she doesn't wear Chanel. 
Brudson was brought along by Diana's hairdresser, Joh Bailey, to help style her accessories for a hospital charity event (via Yahoo News.) According to Brudson, "She came out holding like handfuls of shoes and bags and just dumped them all down on the couch. Then said, 'What do you think?', so I went through them all and I found a pair of Chanel shoes, and I said, 'Well these would look great with the Versace,' and she said 'No, I can't wear linked Cs, the double C.' So I asked why, and she said, 'It's Camilla and Charles.'"
Diana's reasoning makes perfect sense. Who wants to advertise their ex-husband's illicit affair via accessories? Turns out three really is a crowd, especially when it comes to your wardrobe.