The Real Reason Ollie's Bargain Outlet Is So Cheap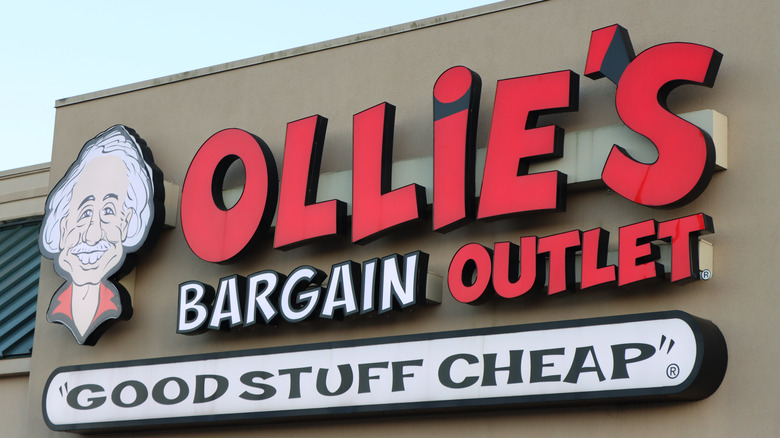 Shutterstock
Not every company finds it easy to keep the success flowing, and many businesses will be looking enviously at Ollie's Bargain Outlet, who have been doing rather well for themselves in recent years. Per their own website, they've been going for almost forty years, having been established in 1982, but it's only in the last decade that they've really taken off.
Popular with customers, they offer products — as their name would imply — at bargain prices, but without sacrificing the quality you'd expect from even more expensive stores. Ollie's has managed to storm to success without even selling online, and, according to Forbes in 2019, were able to double their sales in just four years.
The prices can be surprising at times, but here's the reason why Ollie's Bargain Outlet is so cheap, and how it can afford to be so cheap at a time when so many retail rivals are struggling.
They buy items big stores no longer want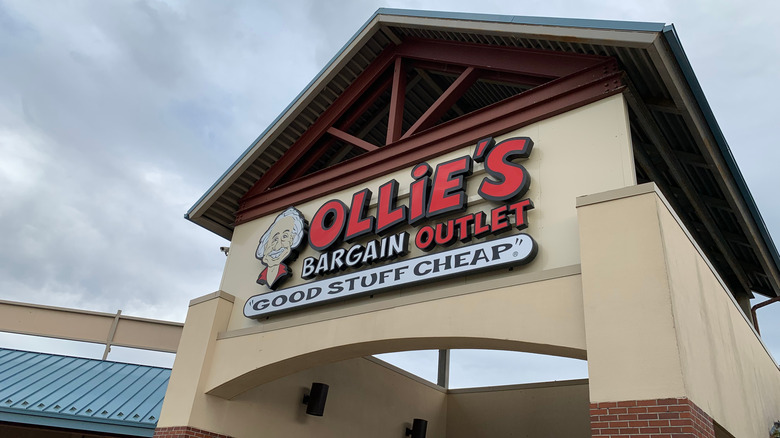 Shutterstock
The answer is so simple that it might actually surprise you. Essentially, when Ollie's buys products, they're mostly closeouts. According to Forbes, when a manufacturer has inventory of an item that's no longer wanted by stores like Walmart and Target, Ollie's will buy it off them at a lower price, then sell it to consumers at a price that's higher, but still lower than you'd pay elsewhere. By keeping costs low, they can maximize profit margins — a little like fast food restaurants do.
Ollie's, named after co-founder Oliver E. Rosenburg, who died in 1996 (via PennLive), aims for a gross margin of 40%, and is open to selling an awful lot of different products if they think they'll be able to turn a profit. And, as their financial records in recent years show, they certainly seem to be able to do so.
Another of the co-founders of Ollie's, Mark Butler, remained the company's CEO up until his death in 2019 (via Forbes), but the company has continued to see success under new CEO John Swygert, formerly executive vice-president and chief operating officer of Ollie's (via PennLive), and looks set to continue doing well.