Royal Insider Claims Kate Middleton Once Felt Similar To Prince Harry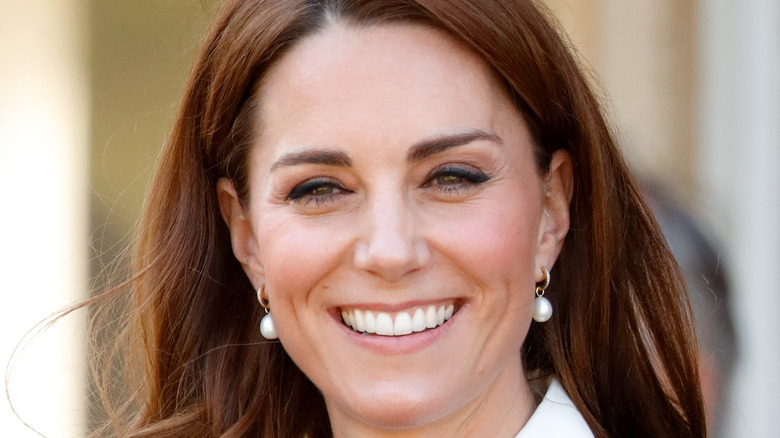 Max Mumby/indigo/Getty Images
Prince Harry recently dropped some shocking comments about what it's like to live as a part of the royal family (via Fox News). The Duke of Sussex recently sat down for an interview with Dax Shepard's "Airchair Expert" podcast and revealed his true feelings about being a member of the famous family. During the interview, Harry admitted that he struggled with the fame and title that he was born into. Harry admitted that he felt uncomfortable with all the attention, and likened his life to that of the movie "The Truman Show." The film stars Jim Carrey as a man who has his entire life secretly filmed for a television show.
"Yep, it's a mix between 'The Truman Show' and living in a zoo. It's the job right? Grin and bear it. Get on with it," Harry said, adding that he knew he didn't want to spend his life as a working member of the family. "I was in my early 20s and I was thinking, 'I don't want this job, I don't want to be here.'" Although Harry has taken a lot of heat for his comments about royal life, one expert says that he's not the only member of the family who has felt like they were trapped in a zoo.
Kate Middleton has reportedly also felt uneasy with royal life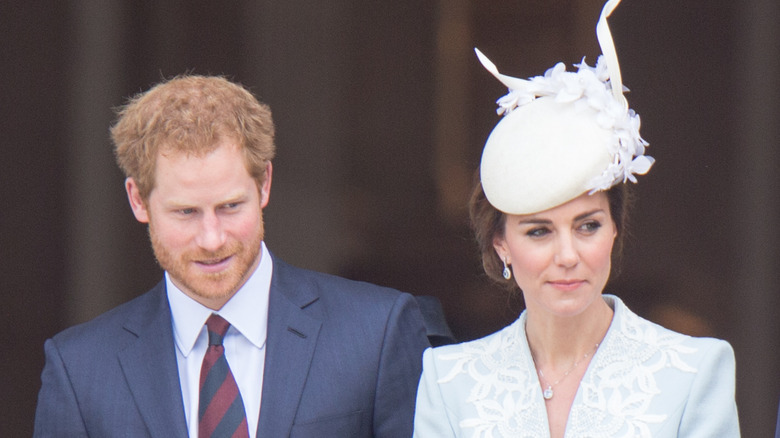 Shutterstock
Prince Harry's recent comments about the royals have created a media frenzy. The Duke of Sussex seems to be speaking his thoughts without constraint now that he and his wife Meghan Markle have officially exited their royal duties. While Harry and Meghan have both come under criticism for sharing their experiences, they may not be the only royal who has felt confined by their title. Royal insider Omid Scobie, who wrote the Meghan and Harry biography "Finding Freedom," claims that Prince William's wife Kate Middleton also had similar feelings when she first married into the family, per Daily Star.
While speaking on his "Heirpod" podcast, Scobie told listeners that he heard comments about Kate feeling trapped and exploited as well. "I remember having a conversation three or four years after Kate had married William. This was after their stint in Wales, she was the Duchess of Cambridge living at Kensington Palace. I asked an individual who was working for them how she was finding life within the Palace. At the time, she would go out running in Kensington Gardens. But, occasionally, a photo might get taken or there might be a spot of bother with someone. This person's answer was that she felt like it was being a caged animal at times," Scobie revealed. "From the outside, it always looks very different to how it must feel on the inside," he added. Perhaps Kate can relate to Harry better than anyone may have guessed.