The Style Evolution Of Kirsten Dunst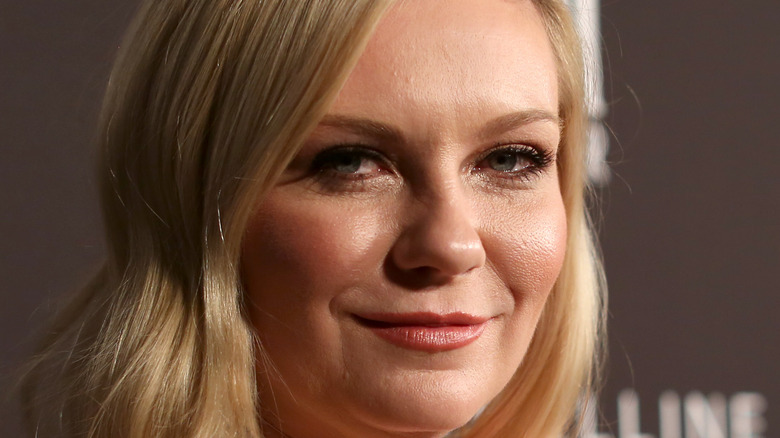 Randy Shropshire/Getty Images
If it feels like there was never a time when Kirsten Dunst wasn't on our screens, you'd almost be right. She's definitely been around for a long time. In fact, the actress wasn't even a teenager (via IMDb) when she took on a lead role in 1994's "Interview with the Vampire: The Vampire Chronicles" alongside Hollywood heavyweights Brad Pitt and Tom Cruise. Queue a plethora of leading roles from the head cheerleader in "Bring It On," to the titular character in "Marie Antoinette," to Peter Parker's love interest Mary Jane Watson in the Sam Raimi "Spider-Man" trilogy of films starring Tobey Maguire, all before the ripe old age of 25.
As her acting career developed, so too did Kirsten Dunst's style. Given that she was just a kid when she attended her first red carpet events, Dunst's style was very girly and, let's face it, very '90s (via i-D). But as she grew older, the actress was able to hone her own sense of style and develop confidence in her own body image, something that she credits director Sofia Coppola for fostering when the actress was a teen, according to Net-a-Porter. "I had good influences growing up. I worked with Sofia when I was a teenager," Dunst told the publication. The director told Dunst not to fix her teeth. "People will tell you to fix them, but you're beautiful," she said. "You don't need to."
Later when Dunst was coming up against people in the industry recommending a dentist, she would think: "'Well, Sofia likes my teeth. She's so natural, so chic and feminine, and she's directing movies,'" she revealed. "If she thinks I'm pretty, I'm pretty."
From child star to red carpet royalty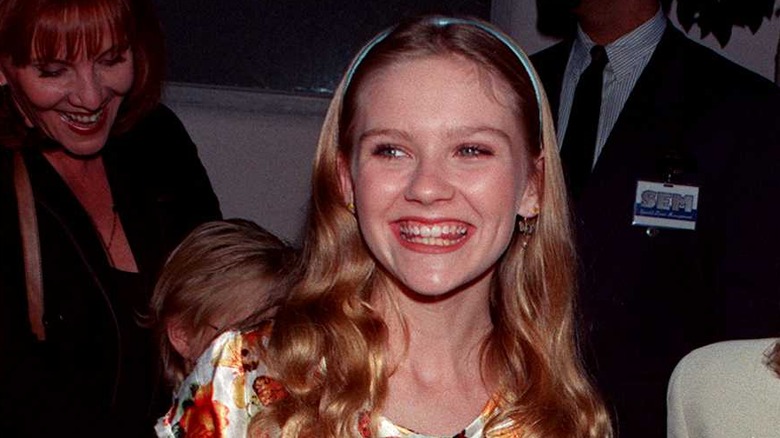 Denny Keeler/Getty Images
Of course, years of seeing yourself on screen and in red carpet pictures tends to mean you've got a pretty good eye in terms of what suits you. But so does years of being dressed by some of fashion's biggest designers. Dunst has worn a lot of designers over the years, including Dior, Valentino, and Gucci (via Instyle). But it has been working with stylist sisters Nina and Clare Hallworth for over a decade that has honed Dunst's effortless and classic style that has designers desperate to dress her. "Kirsten is an adventurous old soul," the stylists told People. "She has confidence and style, and can carry off many looks." 
It's that "adventurous old soul" that has had Dunst's signature blonde locks in Hollywood waves at events for years, and ultimately what led to being one of the first stars to wear Rodarte's classic, yet unafraid styles. The actress is a big fan of the brand, adopting many looks for red carpet appearances over the years, and has maintained a close relationship with Rodarte's founders, sisters Kate and Laura Mulleavy, since they first met when Dunst was in her early 20s (via Town & Country). Not only is Dunst a fan and a friend of the Rodarte designers, but she also starred in the sisters' directorial debut, "Woodshock." How's that for friendship?