The Real Reason Fans Are Concerned About Matthew Perry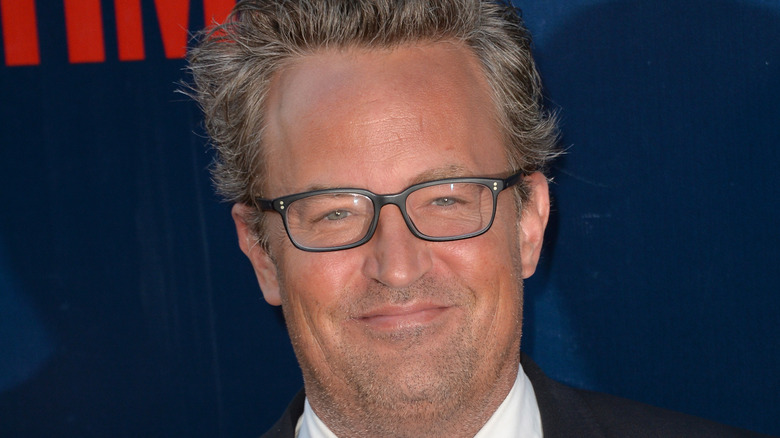 Shutterstock
Matthew Perry has fans concerned about a potential relapse. Following the release of a PEOPLE magazine interview featuring Perry and his "Friends" co-stars, including Jennifer Aniston, Courteney Cox, Lisa Kudrow, David Schwimmer, and Matt LeBlanc, many are worried about the 51-year-old actor.
According to a report from Page Six on May 19, Perry was seen slurring his words and giving off a bizarre stare in the promotion video, which was shared on Wednesday to get fans pumped up for HBO Max's much-anticipated "Friends" reunion later this month.
In the clip, Perry, who filmed the special with his cast mates in April, discussed how it felt to get back together with the "Friends" crew and was asked if he ever took anything from their old set. "I stole the cookie jar that had the clock on it," Perry admitted, pronouncing the "sh" sound at the begging of the word "stole."
Because of Perry's highly documented struggles with addiction, fans immediately expressed concern. 
Matthew Perry doesn't remember three years of Friends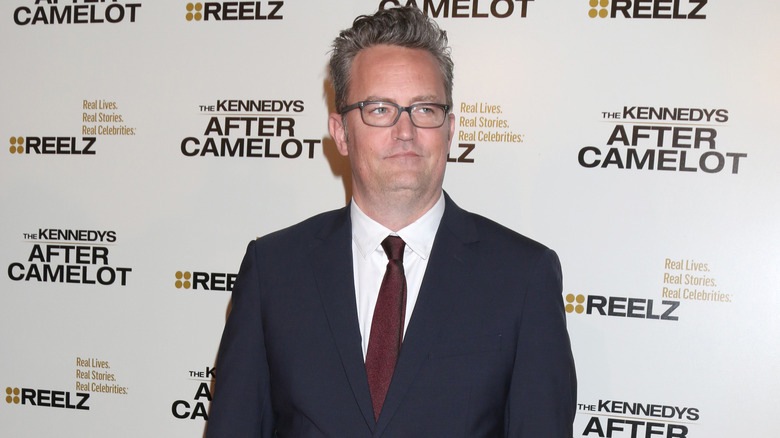 Shutterstock
"Just saw People interview and can't believe how Matthew Perry looks like... seriously it breaks my heart," one person wrote on Twitter. "It pains me to see Matthew Perry like this, he just seems off, gazing at the void, speaking slowly," another person noted, via Page Six. "Hate to say it, but I'm sad and scared like hell for Matthew Perry," a third person added.
As fans of Perry and "Friends" may recall, Perry became addicted to Vicodin after a jet-ski accident in 1997 and in the years that followed, he admitted there were plenty of times that he didn't recall filming scenes for the hit series. "I don't remember three years of it," the actor told BBC Radio 2 of his time on set, via Joe, in 2016. "Somewhere between Seasons 3 and 6 ... I was a little out of it."
The "Friends" reunion will air on HBO Max on May 27.
If you or anyone you know is struggling with addiction issues, help is available. Visit the Substance Abuse and Mental Health Services Administration website or contact SAMHSA's National Helpline at 1-800-662-HELP (4357).