Here's How Much Matthew Perry Is Worth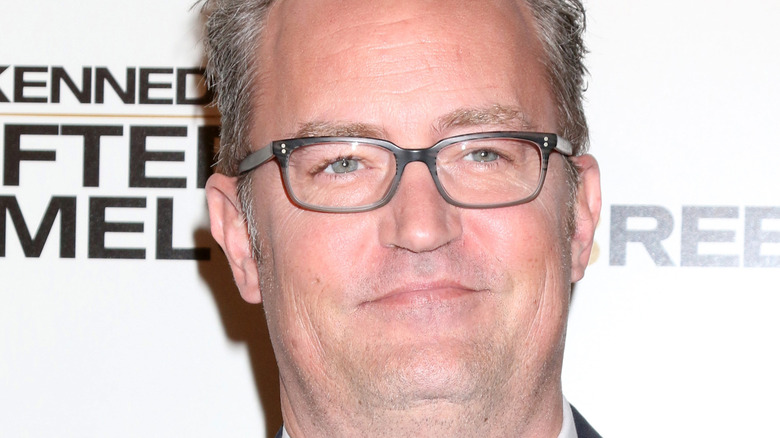 Shutterstock
Matthew Perry may have made a name for himself as Chandler Bing on the long-running sitcom "Friends," but one look through his credentials will show you that he's not a one-trick pony when it comes to acting. Before "Friends" aired, the 51-year-old actor had roles on "Boys Will Be Boys," "Growing Pains," "Highway to Heaven," "Sydney," and "Home Free" (via IMDb). After the series finale of "Friends" aired in 2004, Perry went on to star in "Studio 60 on the Sunset Strip," "17 Again" opposite Zac Efron and Leslie Mann, "Mr. Sunshine," "Go On," "The Odd Couple," and "The Kennedys After Camelot."
Although it's been four years since Perry's last credited acting gig, he's slated to appear in "Don't Look Up," which is currently in post-production, and will appear in the highly anticipated "Friends: The Reunion" special, which airs on HBO Max on Thursday, May 27 (via The Hollywood Reporter). In a preview of the special, Perry opened up about what he thinks his character would be doing today, saying that Bing "would be a wonderful father. And a wonderful comedy writer" (via CNN), while his on-screen love interest, Monica, played by Courteney Cox, added, "I always just feel like Monica would be doing something competitively with other mothers and trying to outdo them. Whether it's the bake sale at school or something. I mean, she'd be so annoying. She'd be at the head of the PTA or something."
But just how much is Matthew Perry worth?
Matthew Perry's net worth is more than you ever imagined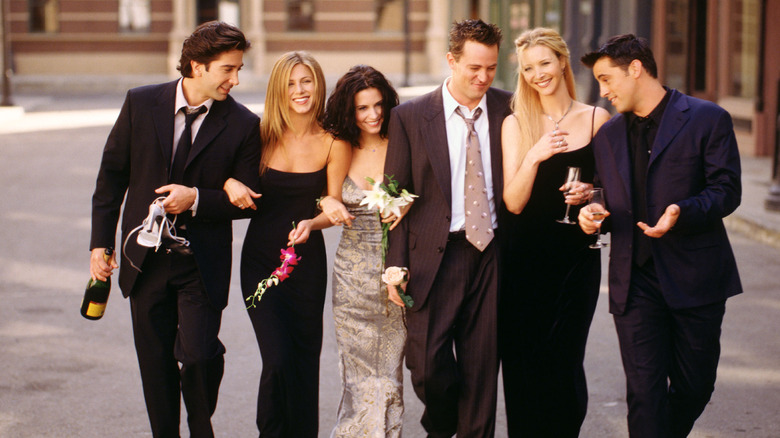 Getty Images/Getty Images
According to Celebrity Net Worth, Matthew Perry is reportedly worth around $120 million. The outlet reports that the four-time Emmy nominee, who earned one of those nominations in 2002 for his role on "Friends" (via Emmys), made $22,500 per episode during the beloved sitcom's first season, and a cool $40,000 per episode during Season 2.
Every season, each cast member's salary was bumped up, and by Seasons 7 and 8, the cast were reportedly making $750,000 per episode. For Seasons 9 and 10, they each made $1 million per episode, bringing the average salary for Perry and the rest of the core "Friends" cast to a whopping $90 million for the entirety of the series. Celebrity Net Worth also reports that each cast member can make up to $10-20 million per year in royalties.
Perry has used some of his fortune to invest in real estate over the years, including a gorgeous Malibu home that he listed in 2015 for just under $15 million (via House Beautiful) and a Los Angeles penthouse that was last listed in 2020 for $27 million (via People). Per Variety, he currently owns a cottage in Pacific Palisades that he purchased for $6 million.