What We Know About Paul Greene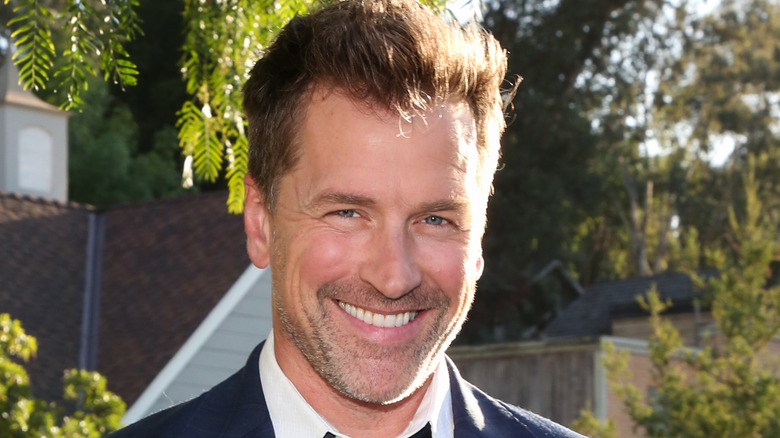 Paul Archuleta/Getty Images
When things started going wrong with Dr. Carson Shepherd in season 8 of the Hallmark hit frontier series, "When Calls The Heart," fans began wondering if actor Paul Greene might be leaving the show, according to Parade. After all, Dr. Shepherd finally overcame some romantic obstacles only to be offered a job at Johns Hopkins University, which would take him away from the town of Hope Valley — and possibly off the show.
Parade reports that Hallmark has not answered the question of whether Greene will be leaving the drama series or not, but if he did, he is a very busy actor and musician who could move on to future endeavors. In fact, Parade even suggests a spin-off series for his "When Calls The Heart" character set Baltimore, where Johns Hopkins is located. Even if that doesn't happen, Greene is a staple in the Hallmark Channel franchise of series and films.
A model career for musician and actor Paul Greene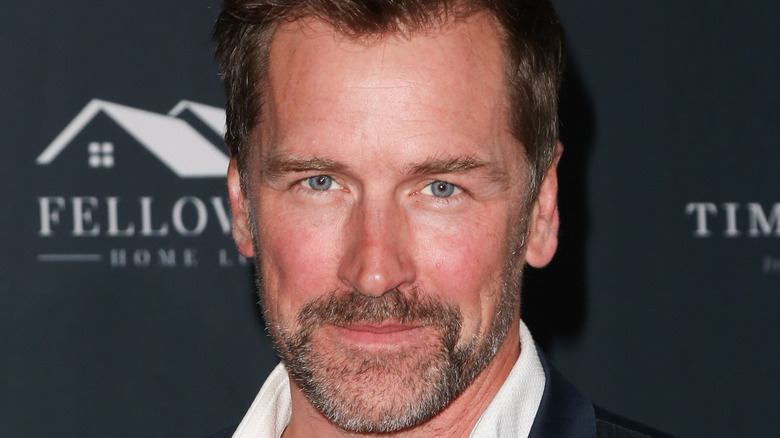 Paul Archuleta/Getty Images
The Canadian-born Paul Greene was born on June 2, 1974 according to Famous Birthdays. Greene made the move to New York at age 18 to pursue his modeling career and spent his 20s in such famous cities as Paris, London, Milan, and Japan, reports Paul Greene.com, the actor's official website.
Greene was 30 years old and the father of a young son when he decided to make the transition from modeling to acting and moved to Los Angeles to pursue another side of show business. He started landing commercial roles quickly and found himself making guest appearances on various hit television series, including "The Newsroom," "CSI: Crime Scene Investigation," "Bitten," and "The Girlfriend's Guide To Divorce."
However, it was The Hallmark Channel where Greene became a recognizable household name, and also became known as "The Cary Grant of Hallmark" according to Media Village.com. After all, he has appeared in a total of eight Hallmark movies and, of course, has been with "When Calls The Heart" since 2017 (via IMDb).
Paul Greene the musician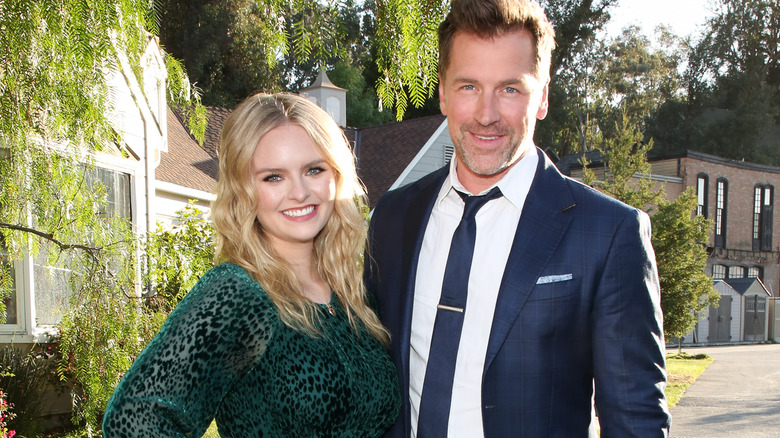 Paul Archuleta/Getty Images
"I was born with music in my bones ... born into a musical family. My mom playing organ and piano, and my Dad the guitar. We grew up in church so hearing music all my life helped me understand that language and music is definitely a language," Paul Greene wrote on his official website.
To that end, Greene has recorded various demos and released his latest album in 2019 called "Freedom For My Soul". The album contains a mix of Southern folk and rocks songs that Greene dedicated to his father, who he sadly lost to ALS, also known as Lou Gehrig's Disease (via YouTube). Greene's website reports that proceeds from the album have gone toward both ALS and Autism research.
Greene has said that the greatest moment in the musical part of his career came in 2018 when he sang Leonard Cohen's "Hallelujah" at the famed Carnegie Hall. Greene says that magical night is what inspired him to write music once again and compose the songs for "Freedom For My Soul".