Who Is Maggie Wheeler's Husband?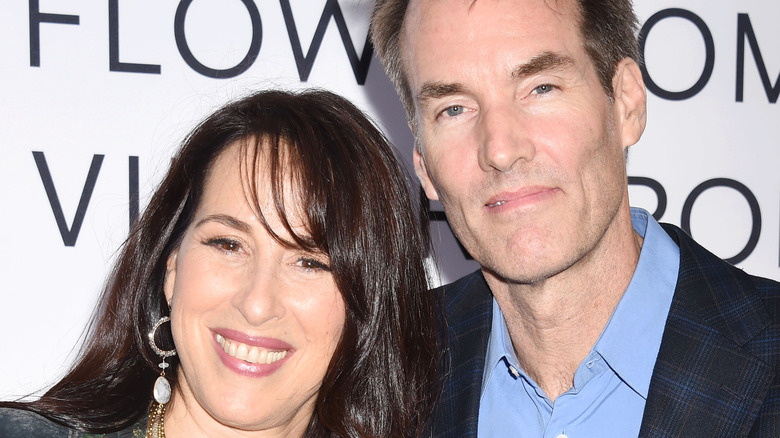 Jeffrey Mayer/Getty Images
Maggie Wheeler, who is most-known for her recurring role as Janice on hit '90s sitcom Friends," has been announced as one of the guest stars for "Friends: The Reunion" on the official Friends Instagram account and is even featured in the official trailer for the reunion (via NDTV).
Wheeler also starred in "The Parent Trap," "Everybody Loves Raymond," and most recently in 2019, she played a voice role in "The Addams Family" (via IMDb). While she was playing Chandler's girlfriend on "Friends," she was married to husband Daniel Borden Wheeler (via the The New York Times). Maggie married Daniel on October 20, 1990, at a ceremony in Los Olivos, CA. And the couple has been together since then, for a little more than three decades.
Daniel is a sculptor who has won awards for his work, which revolves around ceremonial objects and spaces, per the Jewish Telegraphic Agency. According to AmoMama, the couple has two daughters together — Juno and Gemma. Maggie told the Jewish Telegraphic Agency, "As a couple, we're both involved and invested in creating spaces for people to express themselves," and clarified, "He with his art and me with my music."
The man behind the art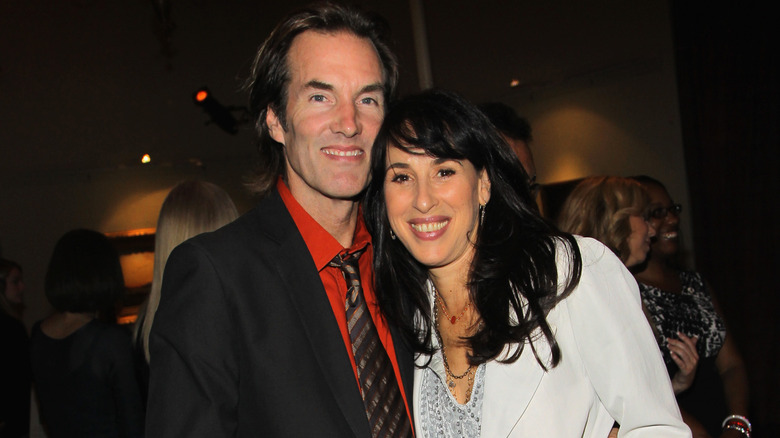 Jonathan Leibson/Getty Images
The Los Angeles Times featured Daniel's work in 1995. According to the article, Daniel's art often depicts the body's spatial movement and the relationship between what can be observed versus what is felt. Daniel recalled a piece of art he created in 1970 tilted "Untitled (Wing)." The artwork was designed to look like an eroded small airplane wing on the floor. To create the artwork, Wheeler creatively kept the "wing" under the ocean waters for six months so that barnacles and algae could form on the piece.
As a part of a statement written for the Art Center College of Design in Pasadena and featured in the Los Angeles Times, Wheeler said, "I believe [objects] can carry meaning, however obliquely. ... But sculpture is a mostly mute medium. It works best when it acts upon the body in a way that supersedes the intellect." Unlike the artwork you see in most museums, where you are asked to keep your distance from the pieces, many of his installations involve human interaction with the piece, like walking, climbing, and touching. His sculptures often have moving parts that can be manipulated.
Daniel's passion for art extends to his love for his family. Daniel told Best Self Media, "Valentine's Day is considered a kind of lowly holiday, but I take it very seriously. I've made sculpture Valentines for my wife since we met, and for my two daughters all their lives, so our house is kind of filled with these objects."