What Is Hanbang And What Can It Do For Your Skin?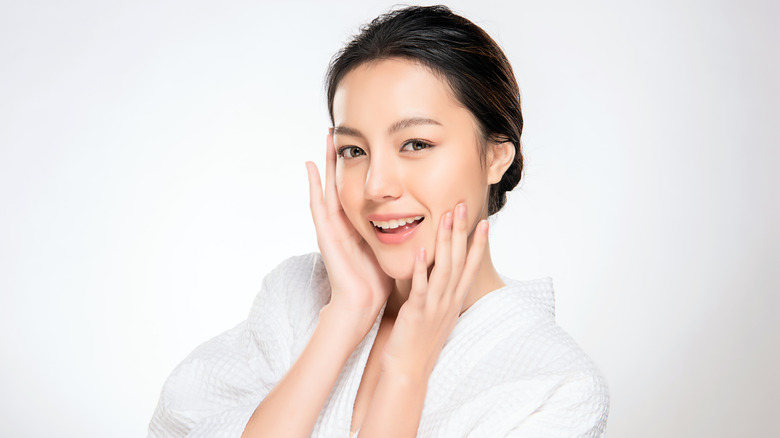 Shutterstock
There's no getting away from the fact that, as per Pop Sugar, we've borrowed a number of skincare trends from South Korea. From snail slime face masks and "glass skin" to slugging, there's an ongoing fascination with the Korean beauty industry, and it's easy to see why. It seems like Korea boasts an abundance of unique skincare and beauty practices, trends, and strategies, with a constant flow of new trends taking TikTok by storm — the newest trend being "hanbang."
Per Pop Sugar, the phrase "hanbang" is linked to a form of ancient Korean holistic medicine that utilizes herbal ingredients as a method for bringing balance and harmony to the entire body. When used in skincare, hanbang is a process where those herbal ingredients are used within topical skincare solutions, in a bid to bring together internal and external health.
Co-founder of Soko Glam, Charlotte Cho, explained to Pop Sugar that, "Skincare is all about balancing your skin's needs to create a healthy barrier and glowing complexion, and hanbang's approach to holistic health aligns with this completely."
What ingredients are used in hanbang?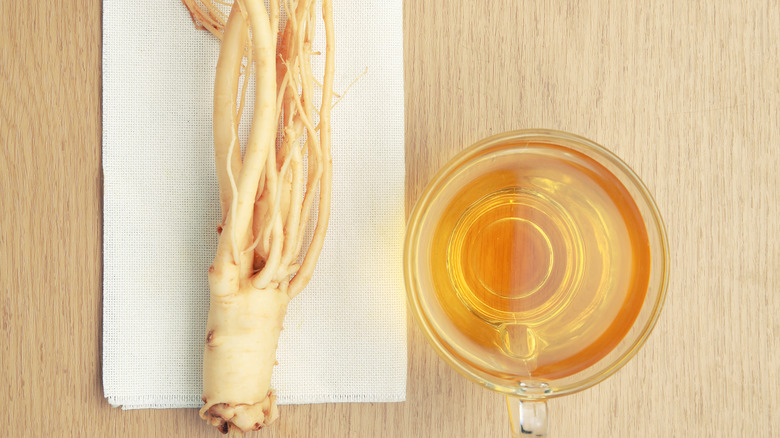 Shutterstock
Per The Klog, hanbang beauty products often blend the traditional with the contemporary, and for this reason, it's not unusual to see ingredients like hyaluronic acid pair with more traditional ingredients like ginseng root extract. Pop Sugar reports that examples of herbal ingredients used in hanbang include green tea, which is known to fight free radical damage; ginseng, which is known for its regenerative properties; licorice root used for fading dark spots; and rehmannia, which Cho refers to as "the hanbang world's secret anti-inflammatory agent."
Sulwhasoo marketing manager Laura Chen tells The Klog, "The core actives in our products are Korean medicinal herbs rather than the western ingredients. We merge with modern-day science to make it as efficacious as possible."
Cho explains to Pop Sugar that one of her favorite hanbang ingredients is houttuynia cordata — also known as heartleaf. She reveals, "It's packed with antioxidants and anti-inflammatory properties. It also contains polysaccharides, which draws moistures into the skin and promotes a glowy look by keeping your complexion hydrated and smooth." Cho also told Vogue, "Hanbang ingredients are traditional herbal ingredients used in Korean medicines and they've long been a staple in Korean life. For example, ginseng root, houttuynia cordata, sacred lotus, and rehmannia boast antiaging, anti-inflammation, and regenerative properties."