Prince Harry Reveals Why Meghan Markle Was Distraught Before Their Oprah Interview Aired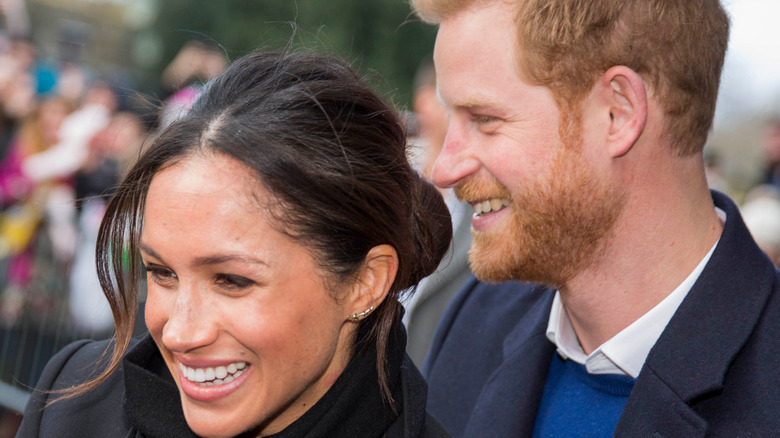 Shutterstock
Prince Harry and Meghan Markle have been making headlines galore in 2021, as they have been revealing some of their deepest secrets from living within the British royal family. An interview with Oprah Winfrey that aired in March 2021 featured the couple discussing mental health issues, as well as negative comments made about Meghan — and even their young son — by members of Harry's family, according to CNN. It was a revealing interview to say the least, and it had the Duchess of Sussex distraught right before it aired.
The March 2021 interview revealed how Harry and Meghan felt trapped within the royal family, as well as what they went through as they tried to make a clean and amicable break from Harry's family (via CNN). On May 21, 2021, Harry began opening up again as part of his new Apple TV + series, "The Me You Can't See" — again with Winfrey. This time, he looked back on his wife's feelings prior to that historic March talk that changed just about everything.
Harry was heartbroken for Meghan as she waited for the world's reaction to the Oprah interview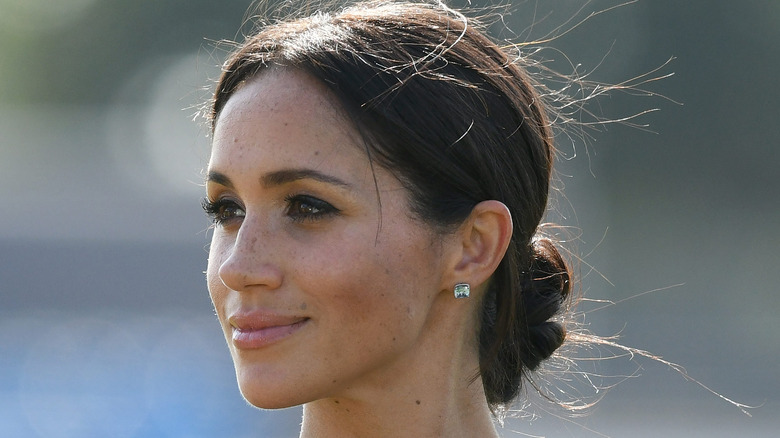 Shutterstock
Prince Harry and Meghan Markle have made a name for themselves by being open and honest about their experiences within the royal family, but their time outside of "the firm" was just as difficult, as they awaited the world's reaction to their decision to both leave and tell their story. Harry revealed during his Apple TV + series, "The Me You Can't See," that he woke up during the night to Meghan sobbing, her anxiety stemming from the March 2021 Oprah Winfrey interview. 
"I was woken up in the middle of the night to her crying in her pillow because she doesn't want to wake me up, because I'm already carrying too much," Harry said (via People). "That's heartbreaking. I held her, we talked, she cried, and she cried, and she cried."
Harry explained that his wife's distraught feelings and fear right before the world saw the Winfrey interview was caused by the "combined effort of the firm and the media to smear her." By the firm, he meant both his family and the royal institution.
Indeed, Meghan did get some negative press before the interview aired, including an accusation reported by The Times of London that she had been accused of bullying by a royal adviser (via People). At the time, People reported that Duke and Duchess released an official statement that read: "The Duchess is saddened by this latest attack on her character, particularly as someone who has been the target of bullying herself and is deeply committed to supporting those who have experienced pain and trauma."