Glenn Close Shares Why She's Never Had A Successful Relationship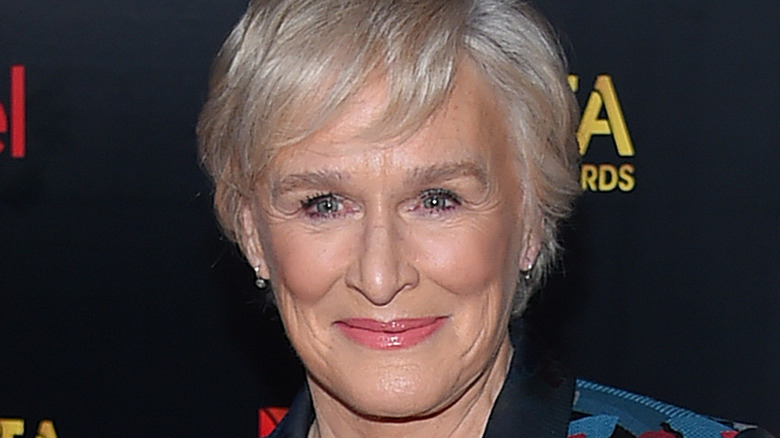 Shutterstock
Glenn Close's successes could fill a book: starring roles "Fatal Attraction," "The Big Chill," and "Hillbilly Elegy," multiple Tony-winning Broadway performances, and TV roles ranging from a lawyer on "Damages" to Homer Simpson's mother on "The Simpsons." Few would guess that the accomplished actress has struggled with mental health issues for decades. Thanks to the efforts of another famous name with his own troubled past, Close is opening up about her ordeal and her journey to heal.
Close agreed to appear on "The Me You Can't See," the Apple+ docuseries co-created by Prince Harry and Oprah Winfrey. The series reveals the truth behind mental illness and offers avenues for help. A number of celebrities – including Lady Gaga, Gwen Stefani, and the prince himself -  discuss their own experiences in an effort to de-stigmatize the issue. In Close's case, the trauma she underwent as a child led to years of therapy and an inability to form lasting connections.
She and her three siblings were raised in an upper-class Connecticut family, though her parents shunned the country-club lifestyle, (via Biography). Their lives were thrown into upheaval when their father joined a conservative Christian sect called Moral Re-Armament (MRA) and moved the family to the group's headquarters in Switzerland. As detailed in the Daily Mail, Close describes MRA as a controlling "cult" that dominated their lives. "Because of how we were raised, anything you thought you'd do for yourself was considered selfish," she says in the interview. The ordeal took a toll on the siblings, including sister Jessie, who was already diagnosed with bipolar disorder at age 50.
Being raised in a cult left Close unable to find lasting love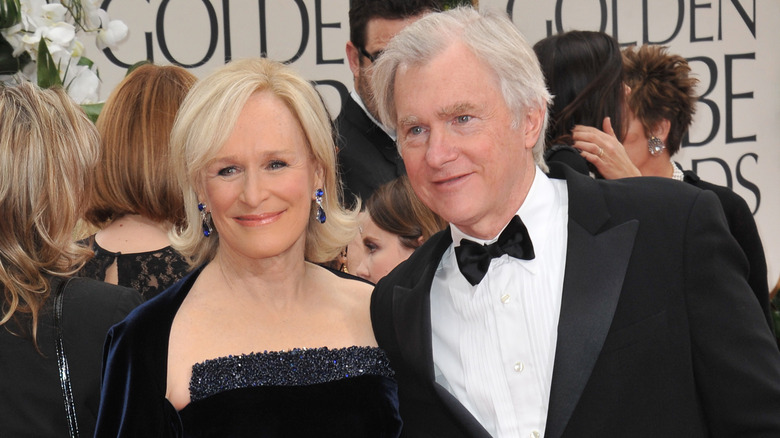 Shutterstock
Though Glenn Close declines to give details, she did finally break free of MRA as a young adult and went on to study drama at The College of William & Mary, per Biography. After graduating, she moved to New York, where she and her friend Meryl Streep went on to launch their spectacular stage and film careers. Still, the effects of her time in the "awful" group continued to haunt her, particularly its influence on her ability to form lasting love, (Daily Mail). The actress has been through a number of broken relationships and three divorces, most recently from David Shaw (pictured), her husband of nine years.
"I have not been successful in my relationships and finding a permanent partner, and I'm sorry about that," Close says in her tearful segment in "The Me You Can't See." "I think it's our natural state to be connected like that. I don't think you ever change your trigger points, but at least you can be aware of them and at least you can maybe avoid situations that might make you vulnerable, especially in relationships."
Close had the courage to seek help for the "emotional and psychological...devastation" of her time in MRA. She currently lives in Montana when not working on acting projects; her sisters live in the area, and she credits them with giving her the "comfort and companionship" she needs. "I've come home to them," she says.