The Secret Surgery Gisele Bundchen Regrets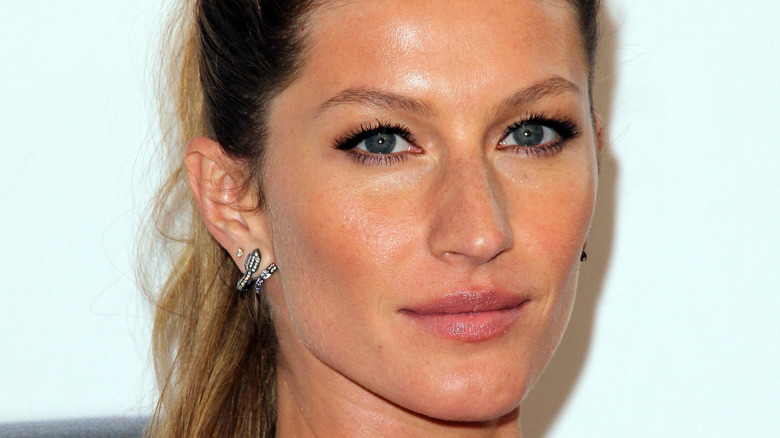 Shutterstock
Gisele Bundchen is undisputedly one of the most beautiful women in the world. The Victoria's Secret Angel, who's married to Tom Brady and originally hails from Brazil, has been modeling since she was 13 years old, as The Guardian notes. Bundchen relocated to New York at 18 and was quickly snapped up by high-fashion designers, including Alexander McQueen and Dolce & Gabbana. She worked extensively throughout the '90s and early 2000s, gradually becoming the highest-paid model in the world. 
However, although the Brazilian beauty seemed to have the world at her feet, she confessed in her 2018 memoir, "Lessons: My Path to a Meaningful Life," to struggling with self-esteem issues after being bullied in school. "I wanted people to like me and it was important to me so I would go out of my way to say yes to everybody. I wanted to please everybody. God forbid I would, like, disappoint anyone," the supermodel revealed. When it came to doing something for herself, however, Bundchen feels she made the wrong choice.
Gisele Bundchen learned a difficult lesson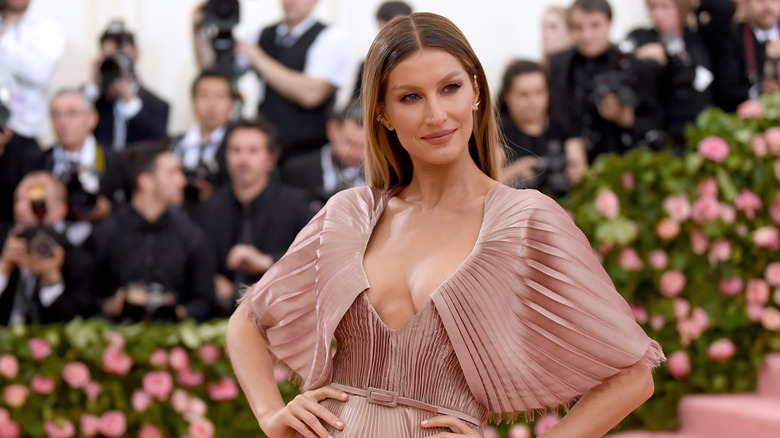 Jamie Mccarthy/Getty Images
As People notes, when Gisele Bundchen first broke out back in 1997, she was heralded for bringing curves back to the runway. The early '90s were dominated by the likes of Kate Moss, widely considered the progenitor of the so-called "heroin chic" look. Bundchen was even called "the boobs from Brazil" at one point, nabbing a massive $25 million contract with Victoria's Secret thanks to her assets. After becoming a mother twice over (to Benjamin and Vivian, who she both breastfed for 18 months), the Brazilian bombshell found her body and, in particular, her breasts irrevocably changed. Bundchen admitted, "I was always praised for my body, and I felt like people had expectations from me that I couldn't deliver." 
In her memoir, the Victoria's Secret Angel admitted to secretly getting a breast augmentation because post-childbirth, her breasts were smaller and slightly uneven in size. "All I wanted was for them to be even and for people to stop commenting on it," she said. However, she immediately regretted the decision after waking up from surgery and feeling like she didn't recognize her own body. Bundchen covered up afterward out of shame. Husband Tom Brady helped her work through it, reassuring the supermodel he loved her regardless and still thought she looked beautiful. Bundchen learned a harsh lesson through the experience, acknowledging she wishes it had happened "a different way."