Meet John Donaldson, Vanna White's Boyfriend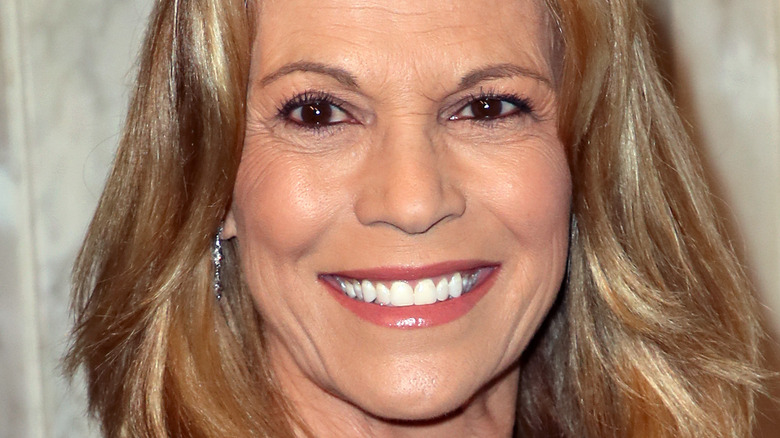 David Livingston/Getty Images
Vanna White is a TV legend, having hosted the long-running game show "Wheel of Fortune" for decades. Although White is a lovable and constant presence on the small screen, she keeps her private life mostly under wraps. As Pop Culture notes, in 1992, the TV star announced her pregnancy as part of a puzzle on the show only to later suffer a miscarriage. Likewise, her relationship with model and dancer John Gibson, to whom White was engaged, came to a sad end when he perished in a plane crash. 
The "Wheel of Fortune" star subsequently found love with George Santo Pietro, who is also the father of her two children. White has since come into the public consciousness more significantly after covering for host Pat Sajak during a medical break from the hit game show, taking a spot many fans believe she'd long earned. Viewers are now increasingly wondering about the star's home life, and it will please them to no end to learn that White is happily settled with a loving and dedicated long-time partner. 
John Donaldson is smitten with Vanna White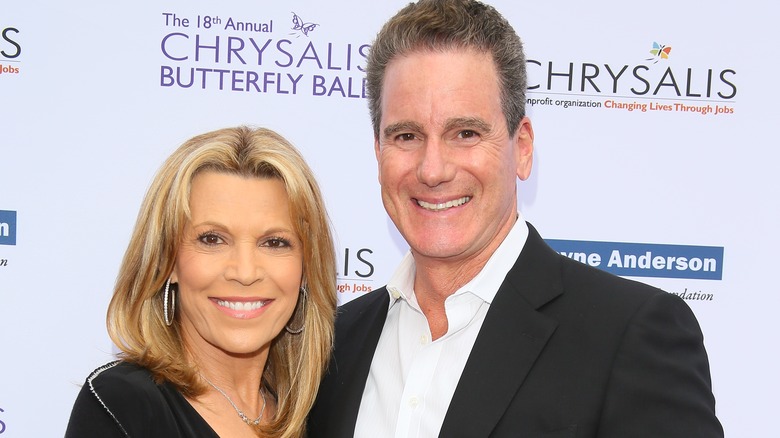 Jb Lacroix/Getty Images
According to Closer Weekly, Vanna White met John Donaldson back in 2012 after the duo was introduced by mutual friends. The game show host gushed, "He is kind, understanding and lets me be me." They've been together a long time but are in no rush to tie the knot, with White arguing it feels as though they already are married so "there's no reason to change anything." Donaldson isn't a Hollywood star, but the successful contractor, who founded his own company, JDC Construction + Development Group, in 1992, has worked on the homes of some of Hollywood's biggest stars, including Richard Dreyfuss, Dan Akroyd, and "Sabrina the Teenage Witch" star Martin Mull.
Their website advises JDC operates predominantly in Southern and Northern California, creating a, "variety of residential property renovations, from custom single-family homes to apartment communities ranging from 100 to 600 units." He was reportedly smitten with the "Wheel of Fortune" host since the moment they met, and is a key part of her children's lives, with the foursome frequently taking vacations together. A perfect date night for the couple, meanwhile, would be "a very simple dinner with a bottle of wine," according to White. Chatting to ET Canada in 2021, she gushed of Donaldson, "He feels like a fiancé, he feels like a husband," confirming simply, "We've been together a long time. I'd call him my husband."