Erin Andrews' Net Worth May Surprise You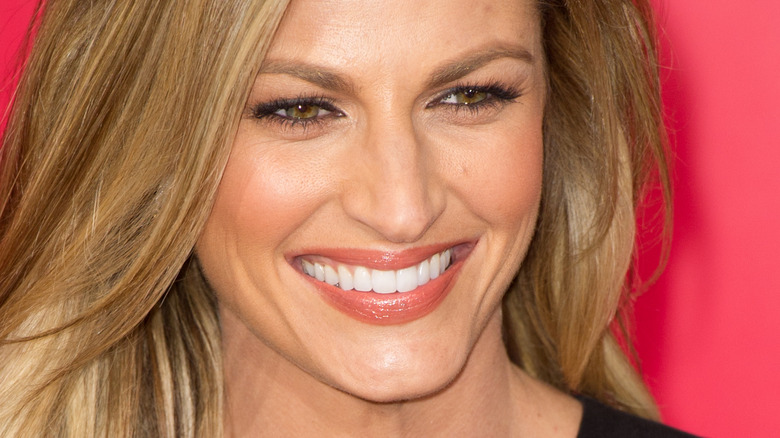 Shutterstock
After joining ESPN in 2004, Erin Andrews has gone on to become one of America's most successful sportscasters. By the age of 13, Andrews knew that she wanted to cover sports in any capacity thanks to her father's passion for the game, who also happened to be an Emmy Award-winning journalist (via WME Speakers).
Graduating from the University of Florida in 2000, she got her first job in sports journalism as a rink-side reporter for the Tampa Bay Lightning (via Tampa Bay Times). Under the tutelage of coach John Tortorella, Andrews created a solid foundation for her career which would eventually see her join the likes of Turner Sports and ESPN.
Andrews is currently a reporter for FOX Sports, covering major sports events courtesy of the National Football League and Major League Baseball, as well as other large sporting events like the Daytona 500.
Her stardom as a sportscaster led her to other major roles in television, like finishing third in the 10th season of Dancing with the Stars in 2014 and eventually replacing Brooke Burke-Charvet as co-host that same year (via Vizaca). She's also appeared in Adam Sandler's "That's My Boy," as well as the 20th anniversary of "WWE Smackdown!" (via IMDb). With all that in mind, what is Erin Andrews' net worth?
Andrews launched her own clothing brand in 2019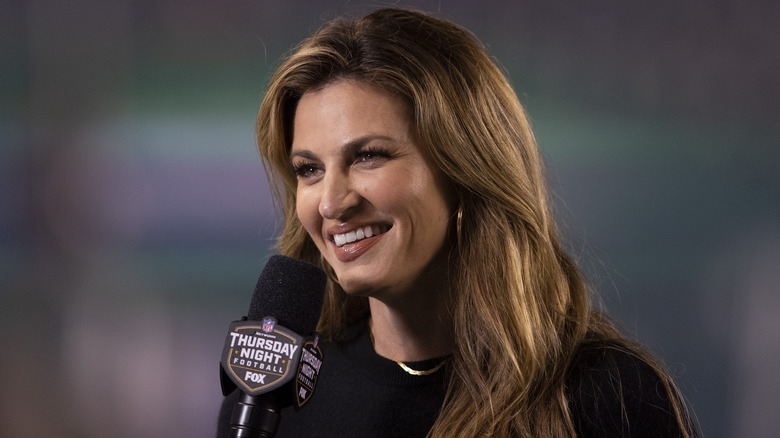 Mitchell Leff/Getty Images
Over the course of her career, Erin Andrews has earned a net worth of $30 million, according to Celebrity Net Worth, with a $2 million a year salary. Her earnings aren't just from sports broadcasting, either. In 2011, she partnered with Rebook for her ZigTech line (via Footwear News), which was a dream come true for the star. "Just being involved in sports, I was so thrilled to be asked. I'm such a huge sports fan, a sports nerd," she said. "Just to be in the same kind of class and part of the same kind of shoe, it's huge for me."
Rebook isn't Andrews' only venture into the fashion world. She also launched her own clothing brand WEAR in 2019, which offers stylish options to support your team outside of official merchandise. "I felt like there was this white space in the [sports] apparel industry for females," she told Parade. "There weren't a lot of options."
Andrews wanted to create something that was more subliminal than the usual shirts and other pieces of merch sold by teams. "I wanted women to be able to wear something to support their team and not just wear it on game days or when they were going to the stadium," she continued. "It could be something they could wear anywhere and everywhere."