Think Twice Before Buying Vitamins And Supplements At Walmart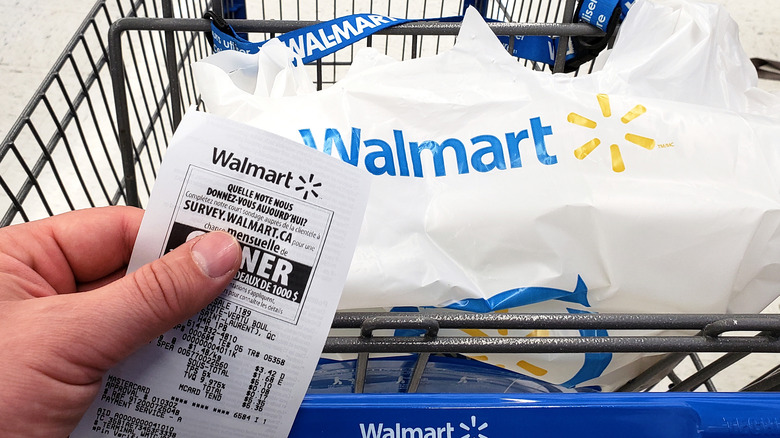 Shutterstock
It's tempting to grab everything you need while already in a big box store. If you're there for bread, but remember that you're out of laundry detergent, you grab it. And the same goes for vitamins. You're shopping for healthy snacks and think, "Why not throw some vitamin D in there since it's the spring and my body is running low on it?" But before you head to the healthcare section and go crazy, you might want to think twice before buying vitamins and supplements at Walmart.
Despite what you might think, not all vitamins and supplements are created equal. Julie Ramhold, a consumer analyst with DealNews.com told Reader's Digest that while the vitamins at Walmart may seem cheap at first glance, you're better off buying in bulk. "Vitamins are one of those products that can sap your wallet over time, so you're better off buying your favorite brands in bulk when you can," Ramhold told the outlet. "If you're taking them regularly, you'll save way more by stocking up at a warehouse store."
What to look for when buying vitamins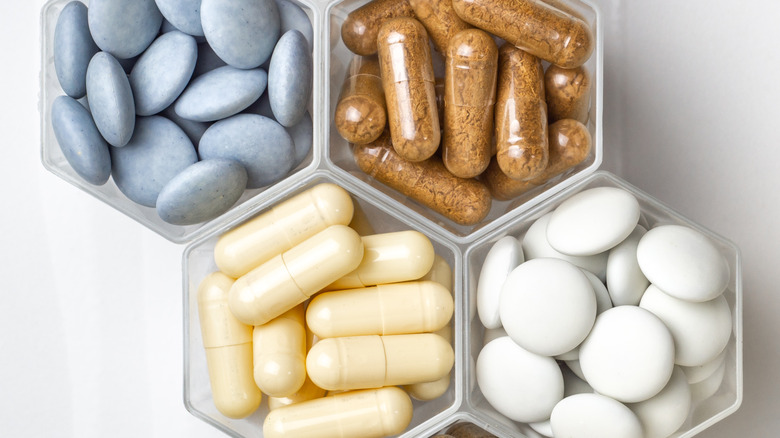 Shutterstock
Along with not being as affordable as you think, the vitamins and supplements found at stores like Walmart and Target may not offer the quality that they seem to, either. In 2015, Walmart, Target, and Walgreens were accused by the New York Attorney General of not containing the ingredients listed on the labels (per CNN). Rather, the herbal supplements were found to actually contain additives like powdered rice instead of the listed herbs. The attorney general's office submitted cease and desist letters to the companies, which were reported first by The New York Times. And while the issue has likely been resolved, Ramhold told Reader's Digest that it is "still disconcerting." 
So, if Walmart isn't your go-to for vitamins and supplements, where should you shop instead? Medical News Today recommends seeking out products that are approved by the United States Pharmacopeia (USP), an independent organization that holds products to quality standards. A USP mark verifies that products contain limited levels of contaminants, be accurately described on their labels, and break down properly in the body. Eliza Savage, a certified dietician and editor at Verywell Fit, recommended seeking out vitamin products on Amazon, The Vitamin Shoppe, and eVitamins, among others.
A little bit of research to ensure that your vitamins and supplements are what they say they are can go a long way.