This Was Ty Pennington's Most Memorable Extreme Makeover Episode - Exclusive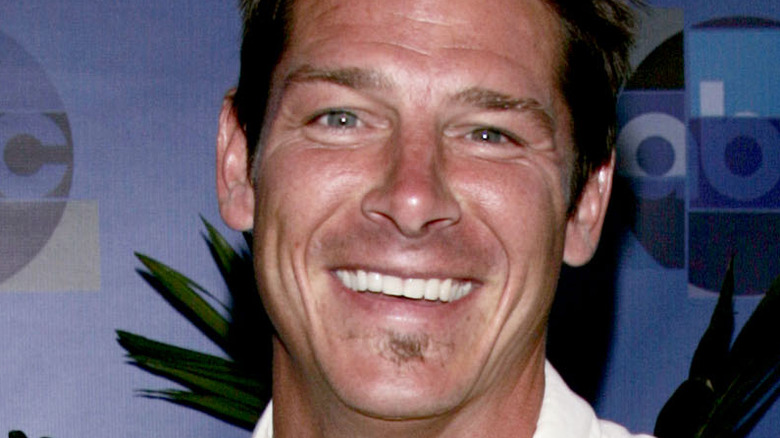 Shutterstock
There were hundreds of homes, many memorable families, and even more emotional moments that we all witnessed when watching "Extreme Makeover: Home Edition." While we experienced it from home, host Ty Pennington was at the center of it all. "I think we were all changed from being part of something like that," he said during an exclusive interview with The List, and his life has never been the same since.
This talented carpenter met multiple people whose stories still affect him to this day. After all, he was there during some of the hardest moments in these homeowner's lives. "You get connected with them," he told us. "And it just rips your heart out."
Over the course of 10 years, there have been many episodes that stick out in his mind. Yet, there's one episode in particular that was especially emotional for Pennington. "I don't think I've ever cried more in my life," he admitted.
Ty Pennington will always remember this family from Tallahassee
During Season 6, Ty Pennington and his team were first introduced to the Kadzis family — people with some of the biggest hearts that Pennington had ever seen. After having a son of their own, the couple had adopted six children from China with special needs. "They are the ones who waited longer, or might never have the opportunity for a home," their mother Barbara explained in the episode, and she and her husband wanted to have the very best one to raise them all in (via YouTube).
While the family of nine was excited to see the "Extreme" team, the very day he showed up at their home in Tallahassee, Florida, there was an important person missing from their family. Their father, George, had just been re-admitted into the hospital, because of complications with his brain cancer. "I told the mom and the family, 'Look, we don't have to do this. You do not have to share your story with us,'" Pennington explained. Yet, it was important for the family to be a part of this process. It was their father's dream to have a house that could comfortably and safely fit their big family.
Stevie Wonder helped to welcome the family to their new home
Pennington began to create something special for the big reveal. Since their father loved music, this carpenter created a custom hutch for him to hold his albums in. "I was so excited to see, not only what we'd done with the house for his family, but also what we'd done in his room," Pennington told us. "And then we found out he wasn't going to be strong enough to come home." It was devastating news, which made the team even more dedicated to making the reveal the most amazing that they could.
On the big day, Pennington had a big surprise in store for the family. Standing in their living room was the legendary Stevie Wonder. "He started playing 'I Just Called To Say I Love You,'" Pennington told us. "And he changed the lyrics so that we could use the song." It was an emotional moment for everyone involved, and there wasn't a dry eye in the house. "It's all about someone's reaction," Pennington told us. "That's the reward."
You can catch episodes of "Extreme Makeover: Home Edition" streaming now on discovery+.