The One Foundation The Big Little Lies Makeup Artist Always Uses On Zoe Kravitz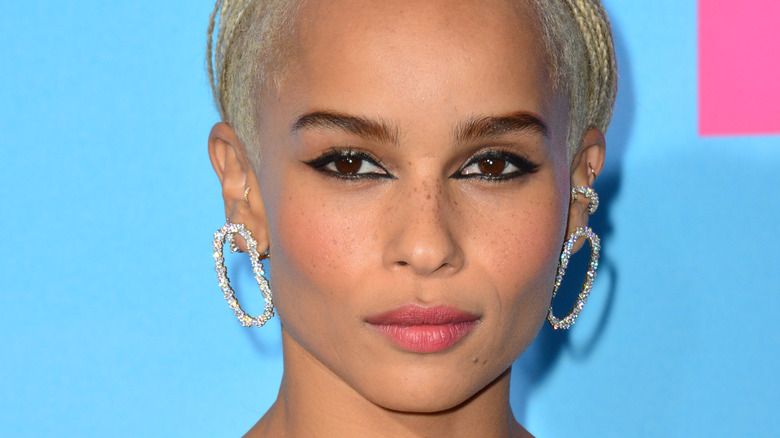 Shutterstock
"Big Little Lies" is a major showcase of female talent, from industry veterans such as Nicole Kidman and Laura Dern to young upstarts such as Shailene Woodley and Zoe Kravitz. Aside from being a binge-worthy must-watch drama, the David E. Kelley series — which is set in glamorous Monterey, California — also functions as a drool-inducing glimpse into the lives of a group of fabulous, and fabulously wealthy, women (via IMDb). It's wonderful to look at, as well as watch, which are two very different things even if it's not exactly wish fulfillment (the murder and betrayal take care of that). 
Kravitz was arguably the least well known when "Big Little Lies" began. Although the daughter of iconic rock star Lenny Kravitz had a recurring role on "Californication" to her name alongside various other credits, as per IMDb, this was definitely her breakout moment. Aside from being a compelling onscreen presence, Kravitz is undeniably gorgeous, too. She manages to look both fresh-faced and glamorous as Bonnie, a busy working mother with a complicated past. Thanks to the talented makeup artist bringing the character to life, we know exactly how her dewy complexion is created. 
Zoe Kravitz's beauty shines through with this product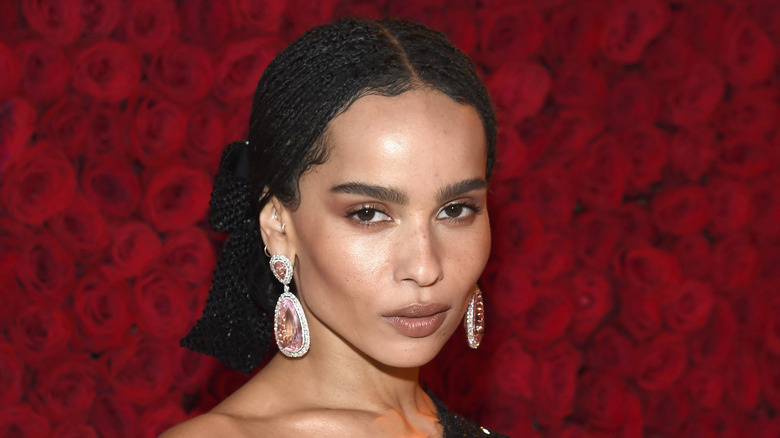 Kevin Mazur/mg18/Getty Images
As New Beauty reports, when it comes to giving the "Big Little Lies" star that Californian glow, makeup artist Miho Suzuki reaches for TEMPTU Perfect Canvas Hydra Lock Airpod Foundation, which retails for around $50. The product is made using a complexion-purifying blend of "white birch and antioxidant goji berry," which protect skin while covering up any pesky blemishes. It's also resistant to essentially everything, including b****y school moms. As Suzuki explains, of getting Zoe Kravitz camera-ready, "I wanted to keep Zoë's skin as raw as possible. So I touched up using TEMPTU Perfect Canvas throughout the day." It's a buildable product, so you can use as much or as little as you need without worrying about it looking cakey, while the makeup maven confirms the set is "matte enough to keep the skin looking natural and raw." 
"Big Little Lies" star Kravitz takes very good care of her skin, revealing to PopSugar she reaches for Retrouvé Intensive Facial Moisturizer because "It's like this really thick, rich serum." She also told Allure the product is "incredibly hydrating, and I love the smell and texture ... It feels like putting honey on your face." The actress is pretty laidback when it comes to beauty, admitting to Elle that wearing foundation isn't usually a day-to-day occurrence because Kravitz wears so much of it for work. When the time comes to choose a favorite though, we know which product she'll be reaching for.