Malik Beasley Opens Up About His Affair With Larsa Pippen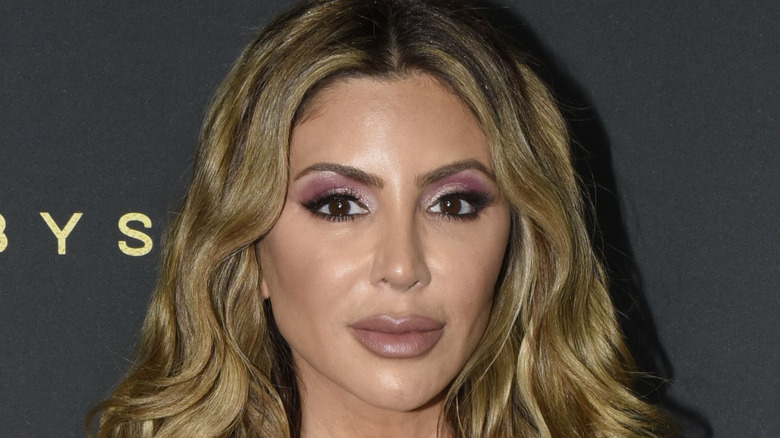 Vivien Killilea/Getty Images
Malik Beasley has publicly apologized to his estranged wife, Montana Yao, and their young son Makai for his extramarital affair with "Real Housewives of Miami" star Larsa Pippen.
Beasley issued the apology on Instagram on Sunday, May 23. He posted a photo of himself and Yao cradling their baby and included a lengthy caption. "I wanna say sorry for putting you in the situation you were put in the last few months.. my head wasn't where it was supposed to be," he wrote. "I was looking for more when it was right here that whole time.. I'm telling the world and you that there's nobody like you for me."
Per People, Yao filed for divorce in December 2020 after photographs of Beasley and Pippen surfaced. Yao issued her own statement on Instagram on Monday, May 24 in response, via TMZ. "Makai and I do appreciate Malik's apology," Yao wrote in an Instagram story. "It's hard to own up to bad decisions and apologize especially publicly so it is really appreciated."
Larsa also responded to Montana's statement
In his Instagram post, Malik Beasley also addressed his breakup with Larsa Pippen, writing, "For the record I was the one who ended my last relationship off the fact that there is no one like you.. also for the record i wanted to do my own ish cuz I just left u guys and I def ain't the type to set up pictures at the mall."
Pippen posted her own Instagram story, but she kept it short and not so sweet with a clown emoji, per Radar Online. "Larsa doesn't care to comment and is glad she dodged a bullet," a source told the outlet. "She posted on IG her real thoughts on him. She's happy and focused on her jewelry brand Larsa Marie."
Pippen did address the relationship drama in February, alleging that Beasley and Yao had already broken up by the time she and the NBA player were photographed together (via Radar Online). "I googled them when I first met him – they weren't together," Pippen said on the podcast Hollywood Unlocked. 
Based on Yao's social media posts, her focus is on Makai, as she wrote on social media, "At the end of the day we are both Makai's parents so I am praying for his sake we can all move forward away from the anger and hurt to be able to raise him with love, respect, and happiness on both sides."