The One Audition That Almost Made January Jones Quit Acting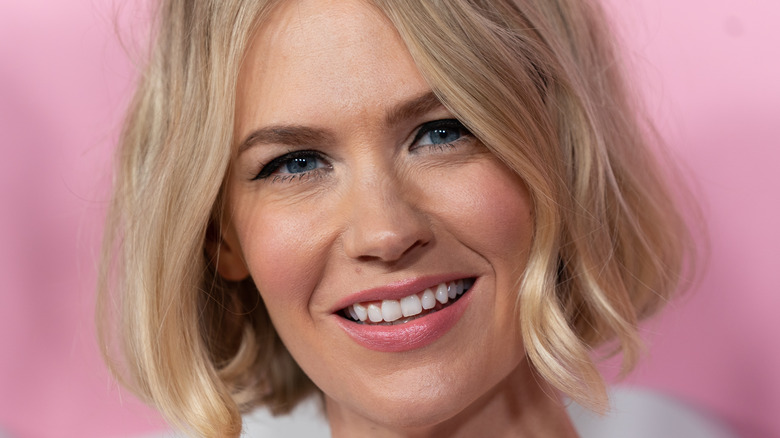 Shutterstock
It's hard to imagine Hollywood without January Jones. The talented actress has lent her talents to such impressive projects as "Anger Management," "X-Men First Class," "Mad Men," and "Last Man on Earth" (via IMDb).
Yet the actress came very close to not being in any of those films or shows after a terrible experience during the second audition of her career. As she explained to The Hollywood Reporter, the audition was for "Coyote Ugly." The 2000 film starred such legends as Tyra Banks, Bridget Moynahan, and Piper Perabo, but could have also starred Jones — if she had been a better dancer.
Jones called the audition "one of the worst moments in my entire life," and it was so bad that it almost made her quit acting completely. She explained that the first part of the audition, "the acting part," went well enough, but things fell apart when she had to show off her moves.
January Jones powered through rejection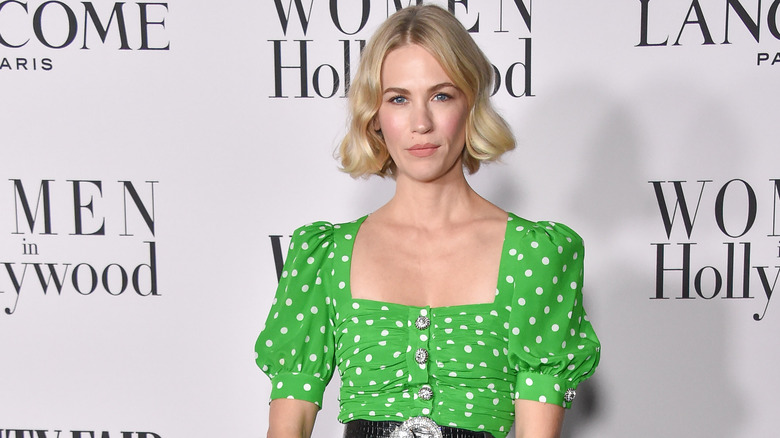 Shutterstock
"[Producer] Jerry Bruckheimer wanted me to come in and dance ... on top of the table," January Jones told The Hollywood Reporter of her audition for "Coyote Ugly." She added, "They said, 'You're going to dance to Prince's 'Kiss.' You're going to pole dance, but there is no pole.'"
Jones said she "just turned beet red," calling the whole experience "awful." She was then told, "'Honey, you did a great reading, but you've got no rhythm.'" Jones revealed that after the humiliating experience she "called [her] agent and said, 'I don't want to do this anymore.'"
That wasn't the only time Jones was discouraged from pursuing her dreams. As she told GQ, her ex, Ashton Kutcher, once told her that she didn't have what it takes to make it in Hollywood. His doubt only made her double down, though. "He was like, I don't think you're going to be good at this," she said. " So — f*** you! He only has nice things to say now — if anything, I should thank him. Because the minute you tell me I can't do something, that's when I'm most motivated."