The Truth About Dr. Fauci's Relationship With His Wife Dr. Christine Grady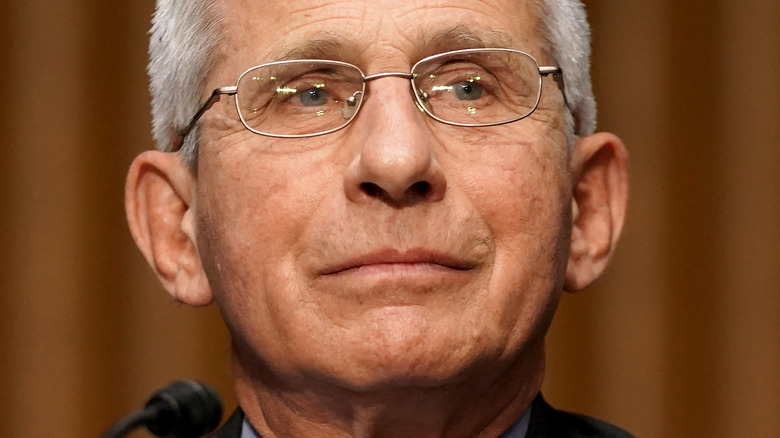 Pool/Getty Images
Before Dr. Anthony Fauci became a household name and a staple on our TV screens, he regularly put in long hours at the National Institutes of Health and then walked home with his wife, Dr. Christine Grady (via 94.7 The Wave), who also works at the NIH. The pair typically stopped at a restaurant on the way home to relax and chat.
It's no surprise that this medical power couple met on the job. In 1983, Fauci was an attending physician at the NIH and Grady was a clinical nurse specialist (via Vogue).
"We met over the bed of a patient," Grady told InStyle. The next day, Fauci asked her out to dinner. "[I]t was love at first sight," Fauci told the outlet. "She was intelligent, beautiful, spoke multiple languages, and she had a very wonderful bedside manner. I immediately said, 'That's a good start, so I have to go out with her."' The couple tied the knot in 1985 after two years of dating and share three daughters.
Dr. Fauci and Dr. Grady also navigated the AIDS epidemic together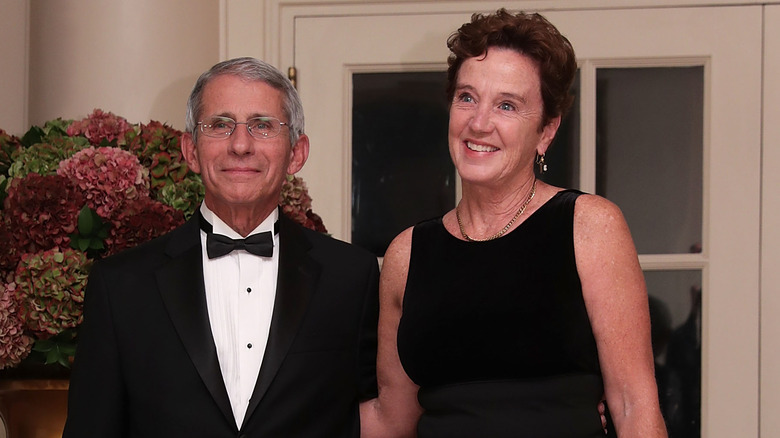 Alex Wong/Getty Images
Christine Grady began her career as a nurse and later earned her doctorate in bioethics. Vogue notes that the couple was also on the frontlines when the AIDS epidemic hit. Anthony Fauci led the research team at NIAID, while Grady worked on President Ronald Reagan's HIV/AIDS commission. She also wrote a book on the topic titled "The Search for an AIDS Vaccine."
During the worst months of the COVID pandemic, Fauci regularly worked 18 hours a day (via CNBC). He credits Grady for making sure he got at least some rest. "I've felt like from the very beginning, you know, January of 2020, watching this tsunami come, that I needed to be at least partially responsible for making sure that Tony slept, and ate sometimes, and sat down sometimes, things like that," Grady said (via Insider).
As for Fauci's nomination for People's Sexiest Man Alive, Grady responded with a humorous take: "I've always thought of him as sexy, but no more after that nomination," she said.