This Is Why Lili Reinhart Hates Filming Riverdale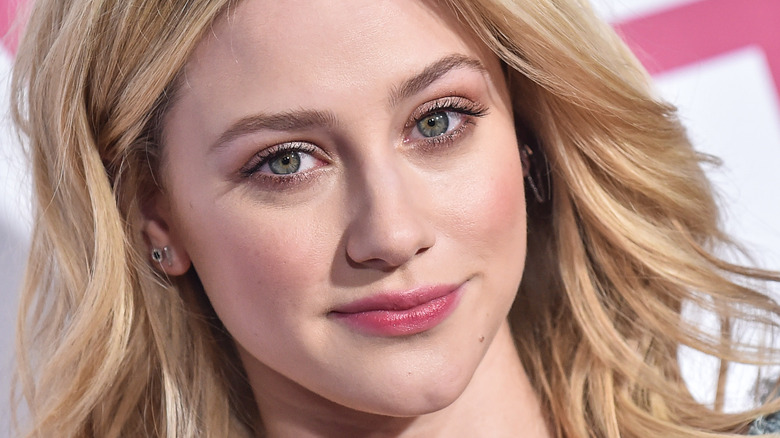 Shutterstock
Playing Betty Cooper on "Riverdale" may sound like a dream job, but Lili Reinhart dreaded returning to the set last year for a very understandable reason.
According to Nylon, production on Season 4 was halted because of the COVID-19 pandemic, but the cast returned to Vancouver, Canada to finish the season's last three episodes and then jump into filming Season 5. After a two-week quarantine period in Vancouver, Reinhart couldn't leave the country until Christmas. "I genuinely feel like a prisoner, going back to work, because I cannot leave Canada. That doesn't feel good," Reinhart told the outlet in September 2020. "You can't go home for Thanksgiving, can't visit your family. No one can come visit you unless they quarantine for two weeks."
Reinhart also told Nylon that, due to the delay in production, there wouldn't be a hiatus like usual and it was frustrating to not be able to work on other projects.
Although Reinhart was tied up with Riverdale until the holidays, she did have something exciting to look forward to: the publication of her first book, "Swimming Lessons."
Lili Reinhart used her struggles with anxiety as inspiration for her poetry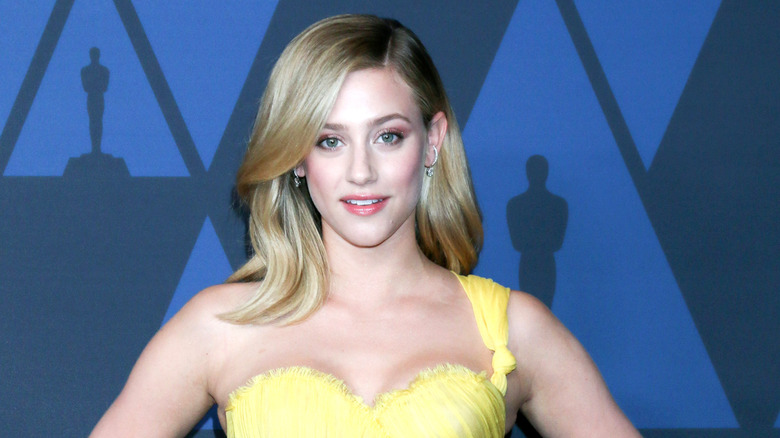 Shutterstock
"Swimming Lessons" is a book of poetry containing about 100 poems that Reinhart had written over the past five years, as reported by Vogue. Reinhart, who has been open about her experiences with anxiety and depression (via Glamour) tapped into those emotions in her poems.
"[I.. write about] the beginning of my step into the spotlight, and how much anxiety it gave me—feeling like I was going against the grain, in a way. I felt that I was sticking out, that I wasn't fitting in anymore, Reinhart told Vogue. "For someone with anxiety, especially social anxiety, that was scary for me, to navigate walking into fame."
Reinhart told Nylon that she did a lot of virtual therapy during the pandemic in order to take care of her mental health. "If you think about your brain as an attic, there's a corner with a box. It's dusty," she told the outlet. "You haven't gone in there for a long time. The box is kind of mysterious. You're not sure what's in there. So, when you open it, you let some s*** out that you're not going to want to see or deal with. But in the end, that corner that was dark and gloomy is clean."
Reinhart will be the first to tell you that the therapy process isn't easy — but as she told Nylon, the alternative is self-destruction and the hard work of therapy is well worth it in the end.
If you or someone you know is struggling with mental health, please contact the Crisis Text Line by texting HOME to 741741, call the National Alliance on Mental Illness helpline at 1-800-950-NAMI (6264), or visit the National Institute of Mental Health website.