Here's How To Choose The Right Kind Of Toner For Your Skin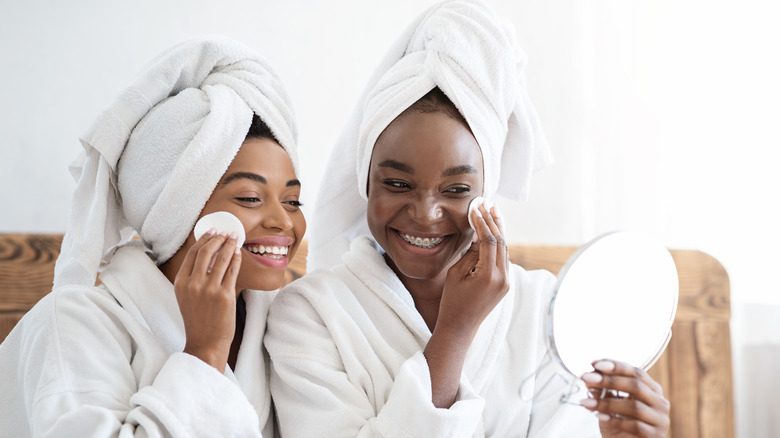 Shutterstock
When it comes to skin care, the importance of using a face toner is often overlooked. As Allure noted, "In the past, toner was deemed unnecessary, too astringent, and incredibly drying, all of which are definitely not conducive to a radiant and healthy complexion." But lucky for us, that's all changed with the array of modern formulas now available. 
Dr. Joshua Zeichner, the director of cosmetic and clinical research in dermatology at Mount Sinai Hospital in New York City, explained to Allure, "The newest generation of toners, however, have more than astringent properties, and many of them are alcohol-free. Currently, there are toners on the market to address almost every skin concern and are no longer limited to treating acne and oily skin." But given the amount of toners on the market now, it can be hard to know what the best toner is, let alone how to choose the right kind of toner for your skin.
The right toner for you addresses your skin's concerns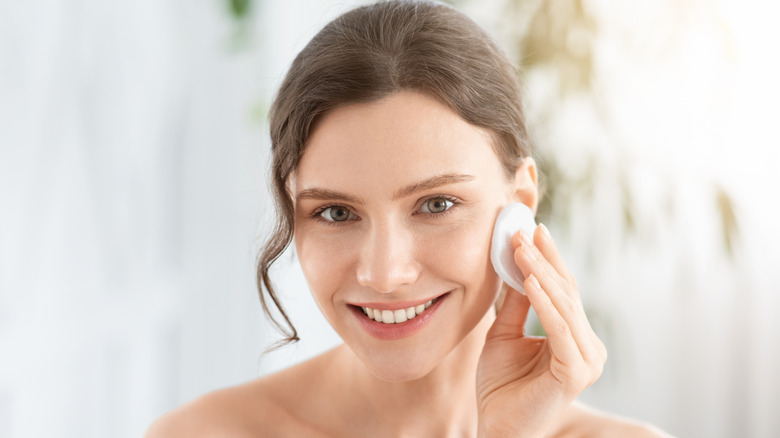 Shutterstock
According to Christine Choi Kim, MD, dermatologist for The Body Shop, when choosing a toner, it's best to look for a product that addresses your specific skin concerns. As she told Women's Health, it's important to keep your eye out for ingredients like rosewater and vitamin E if you want to boost hydration, tea tree oil to combat oil and bacteria, and aloe vera to reduce redness, irritation, and inflammation.
"For sensitive skin, using a moisturizing toner which contains ingredients such as glycerin and hyaluronic acid would be more beneficial," Shari Marchbein, MD, a board-certified dermatologist at Downtown Dermatology in New York City, told Prevention. But regardless of your skin type, stay away from "any toners that advertise ingredients like high concentrations of alcohol or witch hazel or over-glorify astringent and exfoliating properties," New Jersey-based board-certified dermatologist Zain Husain, M.D., said in Prevention.