The Surprising Celebrity Who Helped Kim Kardashian With Her Law School Studying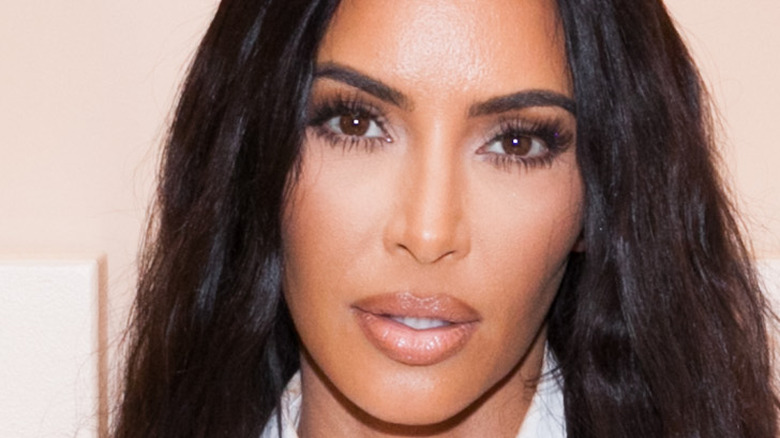 Presley Ann/Getty Images
When Kim Kardashian, reality star, beauty maven, and shapewear peddler, announced her plans to become a lawyer in a 2019 interview with Vogue, plenty of people scoffed. The social media influencer, who initially found fame thanks to an infamous sex tape with rapper Ray J, wasn't exactly well known for her social justice endeavors. And yet, as that Vogue profile argued, there's more to Kardashian than selfies and alleged butt implants. After announcing her intentions to follow in the footsteps of her late father, attorney Robert Kardashian, who represented OJ Simpson during his trial, the "Keeping up with the Kardashians" star set about proving she meant business. 
In fact, Kardashian tackled accusations that she was using her fame to get ahead in a tough industry in a lengthy Instagram post, advising, "The state bar doesn't care who you are." The SKIMS founder expressed her intentions to study hard and pass the bar not by returning to college but by "reading the law" which, as she explained, "is an in office law school being apprenticed by lawyers." 
Far from being an easier route to qualifying, doing so requires a significant time commitment, which would keep Kardashian away from her kids among other things. She ended the post by thanking those who have supported her in the journey which, as it turns out, includes another A-list star. 
J.Lo was an enthusiastic study buddy (and cheerleader)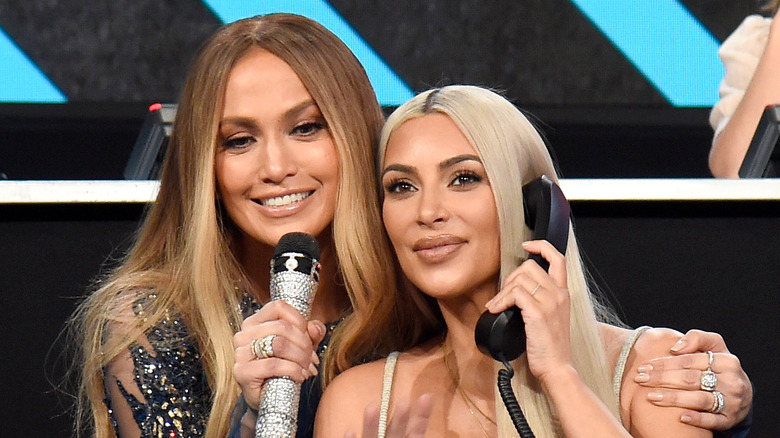 Kevin Mazur/one Voice: Somos Live!/Getty Images
In a fun promotional Instagram video, budding lawyer Kim Kardashian enlisted famous friend and fellow badass lady Jennifer Lopez to assist with her homework. The "KUWTK" star appears in the video with a stack of thick study materials next to her and kicks it off by thanking J.Lo for being her "study buddy." Lopez is clutching a stack of index cards and enthuses, "we're going to make sure that you're the best lawyer ever!" before posing a tough question, which Kardashian easily answers without skipping a beat. The superstar singer's then-fiancé Alex Rodriguez also makes an appearance towards the end of the clip, "objecting" over the lengthy study session. 
As People reports, another of Kardashian's famous friends, Van Jones — who also happens to be a lawyer – opined she's going to be an "unbelievable attorney" during an appearance on "The Ellen DeGeneres Show." 
The CNN commentator pointed out that his friend has wanted to be a lawyer her whole life and is intent on using her considerable celebrity for prison reform, in particular. Jones noted how Kardashian "got a taste of what she could do using her platform, using her brain, [and] she hasn't let up." The duo visited the White House to petition for the release of incarcerated grandmother Alice Johnson and were ultimately successful. As Jones stated emphatically to Extra, "I have seen a lot of celebrities get involved with causes. I have never seen anyone change their whole life the way she has."