The Truth About Kate Winslet's Relationship History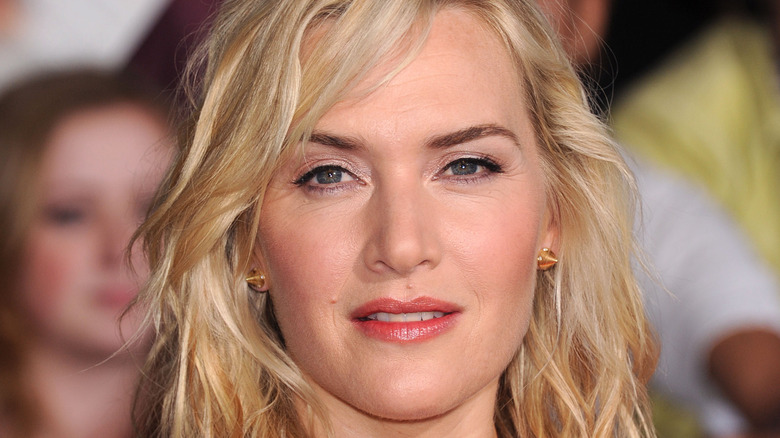 Shutterstock
British actress Kate Winslet rose to fame for her roles in "Titanic" and "Sense and Sensibility," eventually becoming a romance genre staple with films like "Eternal Sunshine of the Spotless Mind" and "The Holiday," (via IMDb). 
In 2020's "Ammonite," which centers on 19th century paleontologist Mary Anning, Winslet took on the task of telling a same-sex love story with actress Saorise Ronan. In an interview with NPR, Winslet stated that the role called for the actors "not to portray these two characters as though they're in some way having a secret or forbidden love affair. It's storytelling that normalizes and expresses same-sex love without hesitation, without secrecy or fear."
Though Ronan and Winslet are just friends off-screen, fans have often tried to link Winslet to her on-screen love interests, most notably her "Titanic" co-star, Leonardo DiCaprio. Unfortunately for hopeless romantics everywhere, the two actors are just friends as well, (via Buzzfeed). However, Winslet hasn't been immune to the charms of other men in the film industry. 
Kate searched for love within the entertainment industry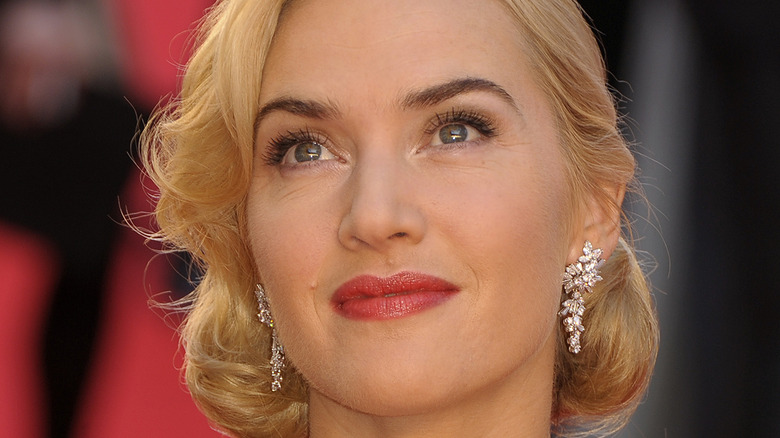 Shutterstock
According to Whos Dated Who, fellow Brit and actor Stephen Tedre dated Kate Winslet from July 1991 to August 1995. The actor tragically passed away from cancer a few years after their relationship ended and Winslet opted to attend his funeral instead of the "Titanic" L.A. premiere. 
In a 1999 interview with The Guardian, Winslet recalled her handlers trying to convince her to skip the funeral. "They would be having conversations with me, saying things like 'Look, we understand, this must be a very hard time,'" Winslet stated. "And then they'd go on to say, 'But don't you think Stephen would have wanted it?' No he bloody wouldn't."
We commend Winslet's dedication in paying respects to her ex over the major premiere. Following Tedre's death, Winslet continued to search for romance within the entertainment industry. She went on to date other show biz professionals including actor Rufus Sewell from 1995 to 1996, first husband and director Jim Threapleton from 1997 to 2001, second husband and director Sam Mendes from 2001 to 2010 and model Louis Dowler from 2010 to 2011, (via Ranker). 
Fortunately for Winslet, it appears she's found happily ever after with her partner of over 10 years, Ned Smith. Smith, who recently changed his last name from "Rocknroll," is the nephew of Virgin co-founder Richard Branson (via Today). The couple have one son together, Bear Blaze, whose siblings include Mia and Joe, Winslet's children from previous marriages to exes, Threapleton and Mendes.