What The Cast Of Friends Has To Say About The Reunion Special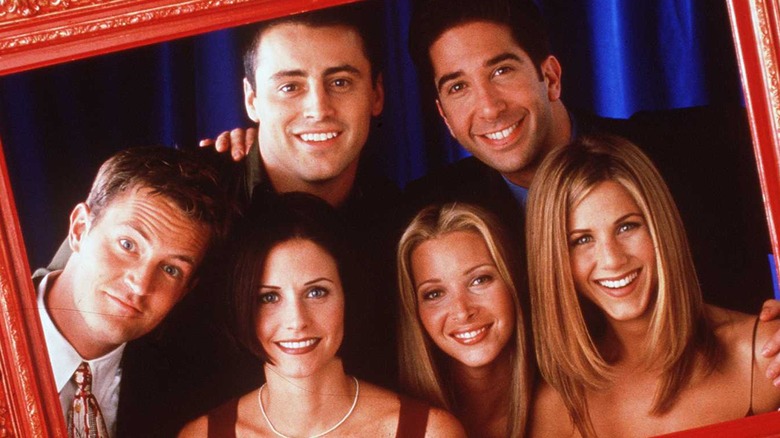 Getty Images/Getty Images
"Friends" fans are counting down the days until the official reunion show comes to the screen. The unscripted special, which will stream on HBO Max, is set to bring together the former cast members, including Jennifer Aniston, Courteney Cox, Lisa Kudrow, Matt LeBlanc, David Schwimmer, and Matthew Perry (via Glamour). The reunion was filmed on the original "Friends" soundstage at the Warner Bros. lot in Burbank, California. The special is being called "The One Where They Get Back Together," and will feature the stars talking about their time on the series and the pop culture phenomenon that the show has become. Variety revealed that all six of the actors were paid $2.5 million or more for appearing on the special.
In addition to seeing the gang back together again, the reunion show will feature a table read of an iconic episode as well. The cast will also be doing a reimagining of the trivia game that took place in the fan-favorite episode, "The One With The Embryos." Meanwhile, there will also be guest stars such as Reese Witherspoon, Tom Selleck, James Michael Tyler, Christina Pickles, and Elliott Gould, who played supporting roles on the series. Other stars such as Justin Bieber, David Beckham, Cindy Crawford, Lady Gaga, Mindy Kaling, and more are also set to drop in on the reunion. Now, the main cast members are weighing in with their hopes for the upcoming television event.
The cast of Friends hopes the reunion will give fans an inside look into the show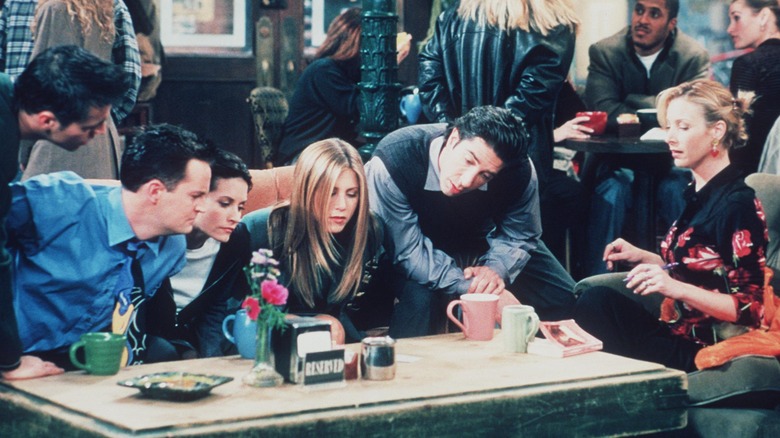 Getty Images/Getty Images
The cast of "Friends" sat down with "Good Morning America" to share their thoughts on the upcoming reunion. Fans can expect to experience a ton of nostalgia and relive some of the best moments from the show's 10 season run. However, they may also find themselves getting emotional right along with Jennifer Aniston, Courteney Cox, Lisa Kudrow, Matt LeBlanc, David Schwimmer, and Matthew Perry. When the actors were asked what they hope their fans will take away from the unscripted special, they gave some very heartwarming answers.
LeBlanc, who played the character of Joey Tribbiani on the series, claimed that the reunion was a deep look into the actors' lives while filming the iconic series. "I hope the fans walk away with a sense of what it was like for us to have made the show," LeBlanc stated, as noted by E! News. Meanwhile, Schwimmer, who had viewers rolling in laughter as Ross Geller, claimed that everyone was thrilled to be back together and he hopes fans can feel that excitement while watching the special. 
"We're equally excited to finally be doing it, and hopefully to give something back and you know, put a little laughter and a little love out there to everyone," he said. Fans can see all of the love and laughter when the "Friends" reunion begins streaming on HBO Max on Thursday, May 27, 2021.