Ty Pennington Reveals What You Didn't See On Extreme Makeover: Home Edition - Exclusive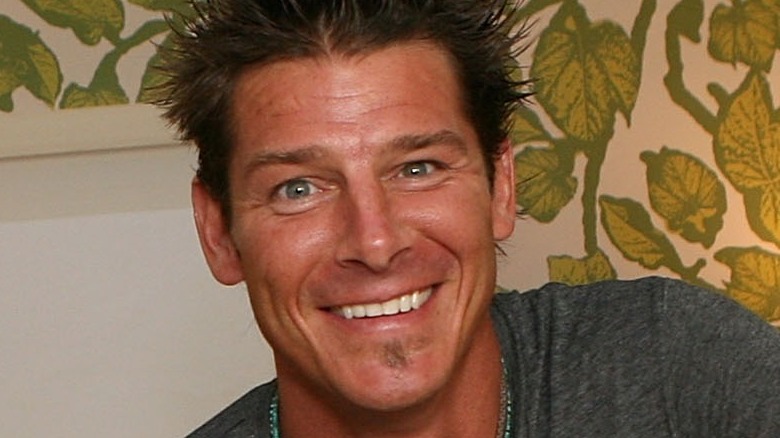 Michael Buckner/Getty Images
Renovating a home in only seven days is no joke. Yet, that's exactly what happened each week on "Extreme Makeover: Home Edition." Over the course of 10 years, many fans watched from home as host Ty Pennington and his team made miracles happen.
We were given an intimate look into the heartbreaking hardships that the homeowners on the show and their families faced. We witnessed the excitement of the big reveals. We were even there for the most emotional of moments where many tears were shed — even from those of us simply sitting comfortably on our couches — but there was still a lot of the show that we didn't get to see.
While they certainly couldn't fit seven days of work into a single episode, many of the show's stars still wish that fans could have witnessed it all. "I'm one of those people who absolutely wishes we could tell more of the behind-the-scenes story," Pennington confessed to The List during an exclusive interview. He also shared with us some of his most standout moments we never got to see on screen.
Ty Pennington had to deal with broken bones and a building crisis
While working on the hundreds of homes featured on "Extreme Makeover: Home Edition," design dilemmas often popped up. Many times, custom furniture pieces couldn't fit through the door and would have to be cut in half. "Those are things that would happen almost every fourth episode," Ty Pennington admitted. However, there were even crazier things that happened.
There was one instance on set when a demolition derby was in full effect. Pennington thought it would be the perfect opportunity to join in on the fun. He recalled, "I ended up breaking my ribs, and I broke my nose on the camera."
During another renovation in Baltimore, a severe storm rolled in at the exact same time that the team was installing the home's roof. As a tornado began to form, Pennington found himself hanging onto the only thing he could — a nearby tarp — as he desperately tried to keep his feet on the ground. "We couldn't air that, because it looks like I'm going to die," Pennington explained. Obviously, there were a lot of scary realities that never made it onto the reality show. "But those are the kind of moments I wish made it."
Another maybe even more terrifying reality was the economy. Many episodes were being made during the building crisis when the real estate market crashed. "And so to be able to keep the show going through all that is just amazing," Pennington explained. "And that's what it was, it had been a decade of just amazing stories and journeys."
You can catch episodes of "Extreme Makeover: Home Edition" streaming now on discovery+.