The Truth About Fixer Upper's Lead Paint Scandal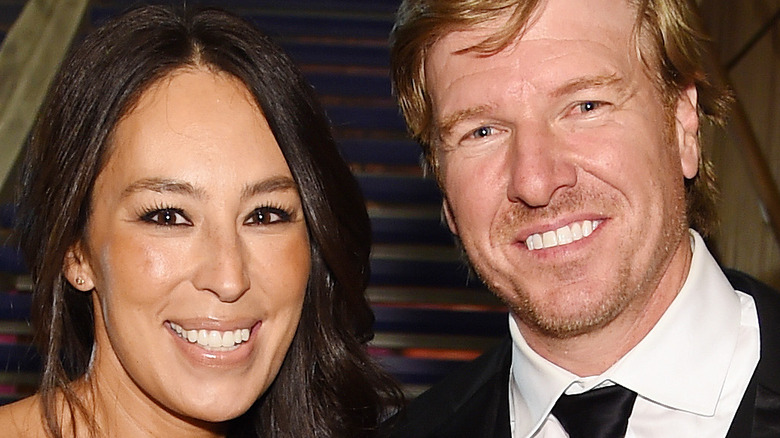 Larry Busacca/Getty Images
"Fixer Upper" quickly became an HGTV favorite, running from 2013-2018 (via IMDb), thanks to leads Chip and Joanna Gaines. The show followed the married couple as they worked together to restore homes, Chip as lead carpenter and Joanna as interior designer, churning out many a modern farmhouse style renovations wainscoted with their signature shiplap paneling. The series served as a jumping off point for the couple, resulting in new ventures like their restaurant business, a series of New York Times best-selling books (via New York Times) and HGTV spin-off "Fixer Upper: Welcome Home."
Although they are celebrated for introducing audiences to the concept of "aspirational living," their quick rise to success hasn't been without controversy. The couple was under fire in 2016 after a BuzzFeed article revealed the family's church is against same-sex marriage. The Gaineses belong to Antioch Community Church, an evangelical megachurch with an unsurprisingly homophobic pastor, Jimmy Seibert. Seibert has been very vocal about his beliefs, stating in a sermon, "Truth No. 1: Homosexuality is a sin." The article erupted into chaos between conservative and liberal new outlets alike, each taking a firm stance on the media's treatment of the HGTV darlings (via Vox). 
Chip Gaines responded to the public outcry with a vague tweet that implied he and his wife were standing with the church. Since then, Chip and Joanna have succeeded in keeping out of the controversial spotlight, having seemingly learned their lesson. That is, until 2018.
Chip and Joanna Gaines paid a hefty fine for failing to follow proper protocols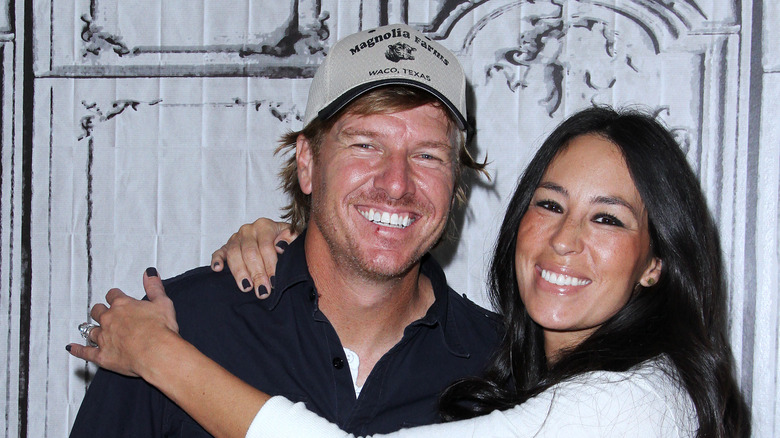 Donna Ward/Getty Images
Chip and Joanna Gaines were contacted by the Environmental Protection Agency, following several seasons of "Fixer Upper," after failing to minimize lead paint exposure in 33 home makeovers. According to House Beautiful, when removing old paint during renovations, the couple wasn't taking necessary precautions, such as "covering floors and vents with plastic to catch paint chips." The Gaines' company, Magnolia Homes, received a $40,000 civil fine for their neglect. The couple released a public statement claiming they "took immediate steps" to commit to EPA rules and regulations including implementing a "record-keeping checklist for use by Magnolia Homes staff and subcontractors" (via EPA).
As part of the settlement, "Fixer Upper" also agreed to air an entire segment devoted to lead paint hazards. The episode featured workers in head-to-toe protective gear and face masks (via YouTube). As a commitment to doing better, the Gaineses donated $160,000 toward a local Waco, Texas lead-paint abatement program (via People). We applaud the couple setting an example for their audience and hope they stay dedicated to the strict safety procedures even when the cameras stop rolling.