The Best '80s Hairstyles To Try For A Retro Look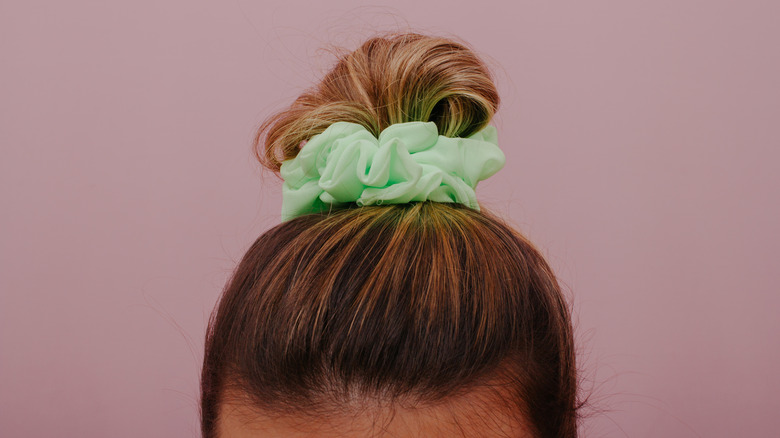 Shutterstock
Shoulder pads, hacky sacks, and parachute pants were just a few of the weird and wonderful parts of the 1980s. They say what goes around comes around, and fashion is a great testament to that. Trends that were popular back in the day are making a comeback, including hairstyles from this totally tubular decade.
Take men's cuts and colors, for example. When flipping through magazines, walking down the street, and scrolling through social media, it is now common to see a few looks from the 1980s, which are back in style. The Trend Spotter, in particular, lists out the high top fade for those looking for something cool and crisp, the mullet if you like to have a little fun, and bleached or pink hair if you want to truly stand out in the crowd.
Of course, there are many funky fads for women that have resurfaced from the 1980s, as well.
There are several hair trends from the 1980s which are back in style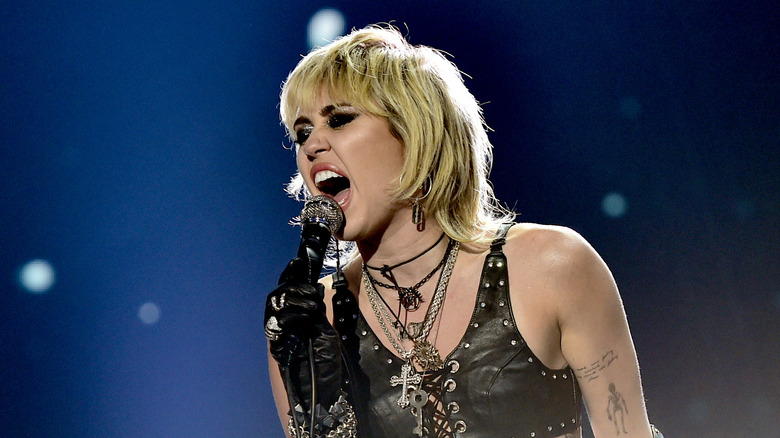 Alberto E. Rodriguez/Getty Images
One of the biggest overall hair trends is clips and other accessories, as pointed out by brands like L'Oréal Paris and BEAUTYcrew, and some of these are inspired by the 1980s. First up, there are banana clips, which can hold hair back in a stylish way without creating creases and kinks, as reported by Byrdie. This site goes on to remind everyone that barrettes, especially those shaped like bows, and scrunchies are also back. Looking for something to keep your hair off your face? Don't worry, because 1980s inspired headbands are coming back too.
For cuts and styles, there are a couple of notable ones to mention, which can also be found in Byrdie's roundup. A different way to show off bangs is with curls, and an edgy way to go is the shag, as seen on Miley Cyrus. And, like it or not, the mullet is also a current fad for women, as it's been seen on the likes of Cyrus and Zendaya. If you're wanting to shake things up in a big way, opt for a perm! This may sound like a suggestion that your grandmother would come up with, but we promise that the perm is back in style. If edgy is more your thing, try invoking the 1980s with shaved undercut parts of your hair — as long as you go to a stylist who knows what they're doing, you really can't go wrong.