Julia Roberts Was Paid A Shockingly Low Amount To Star In Pretty Woman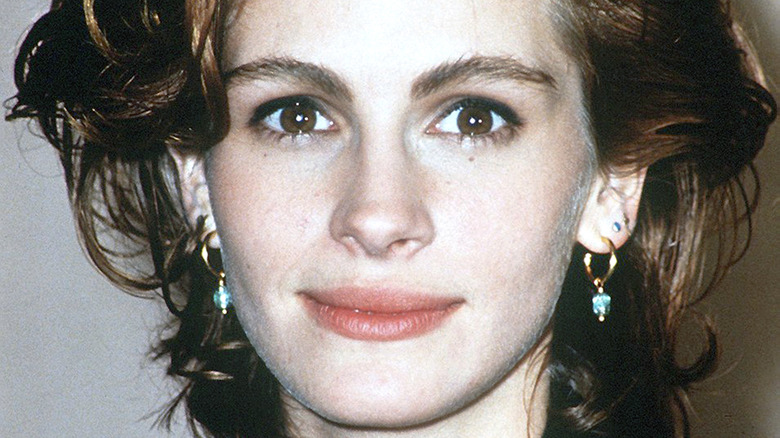 Kypros/Getty Images
Julia Roberts is one of the most talented actresses in Hollywood by most measures. She has appeared in countless unforgettable films, from "Erin Brockovich," to "Wonder," and from "Steel Magnolias," to "My Best Friend's Wedding" (via IMDb). Of course, one of her most notable movies is "Pretty Woman," which came out in 1990 (via IMDb).
The iconic film saw Roberts playing Vivian Ward, a street smart yet sensitive prostitute, opposite Richard Gere's lonely millionaire, Edward Lewis. According to Box Office Mojo, the now-classic romcom grossed over $178.4 million internationally. Which is one of the reasons it may be so shocking to learn how little money Roberts made for her starring role.
But first, consider that according to Celebrity Net Worth, Roberts now makes $30 million a year between her movie salary and endorsements, and is worth $250 million. The outlet notes it was "Pretty Woman" that established the 53-year-old's leading lady status that endures until today.
Julia Roberts made far less than Richard Gere for Pretty Woman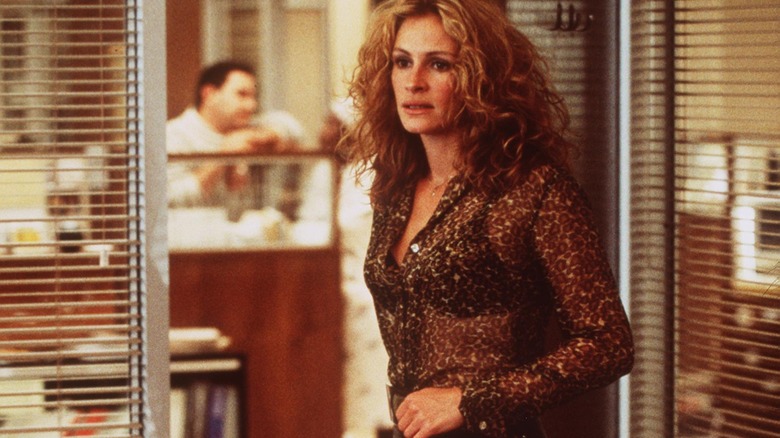 Getty Images/Getty Images
It may be hard to believe, but Roberts was just 22 when she played sassy Vivian in "Pretty Woman." The actress was not super well-known, having only appeared in a few hits like "Steel Magnolias," and "Mystic Pizza" (via IMDb). Given her up-and-coming status in the industry, Insider reports Roberts was paid just $300,000 for her role in the movie that is still a must-see more than 30 years later.
Sadly, as Cheat Sheet reports, Gere made millions for "Pretty Woman." To be fair, he had already starred in many well-known movies by 1990, including "American Gigolo," and "An Officer and a Gentleman" (via IMDb).
Ultimately, we'd say Roberts is doing okay despite her low payday in "Pretty Woman." Celebrity Net Worth notes by 2000, just a decade after she made "Pretty Woman," the actress made $20 million to star in "Erin Brockovich," for which she won her first Oscar. Biography notes she was the first woman in Hollywood to make such big bank for a film role.