Kat Dennings Spills The Tea On Her Signature Red Lip And Vintage Look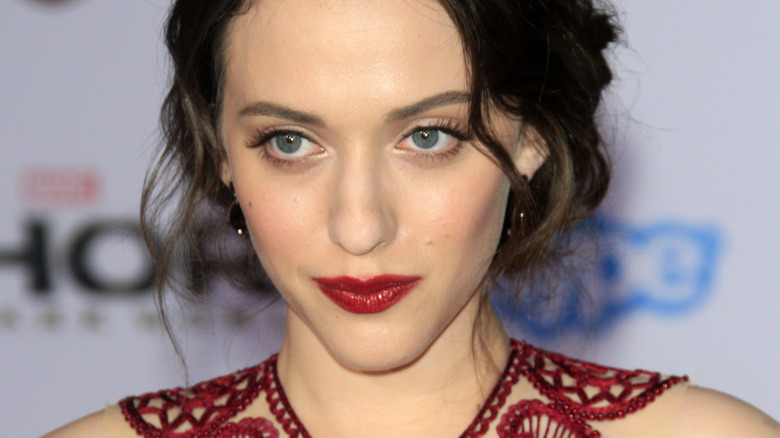 Shutterstock
Kat Dennings is everyone's favorite girl next door, but you may not know everything about her like you think you do. Known for television series such as "2 Broke Girls" and, more recently, "WandaVision," Dennings is known for playing a certain type of character: The sad but quirky woman (via IMDb).
Despite this, Dennings recently told InStyle that while she likes to play characters to which she can relate and offer something really tangible, she leaves her work, well, at work. She said, "I have a real disconnect between me and my work. I really love acting, I am a really big movie and television buff. I just love being a part of it. But I kinda feel like when I am done working, then I'm done; like I am going home to be me." This is where her signature style comes into play, as it separates Dennings, the real life actress, from her roles. It's what's created such a unique aura around her and why so many people find her relatable, or even just want to wear what she does. She's confident and inspiring, and this is why we love her so much.
Here's how long Kat Dennings' red lip took to perfect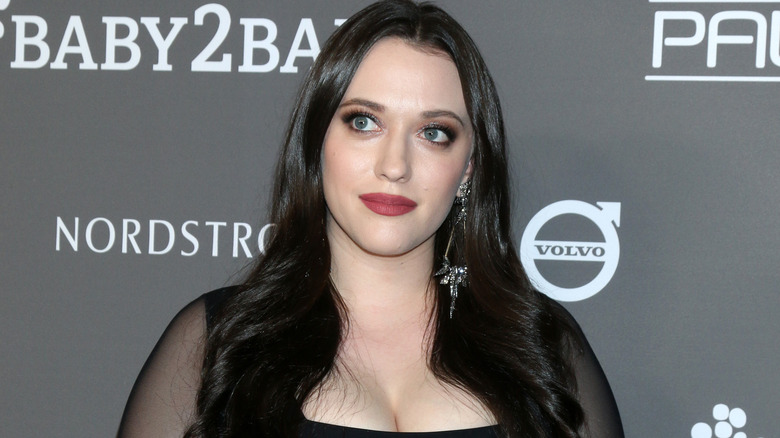 Shutterstock
Kat Dennings' style can only be described as vintage (or old-Hollywood, as InStyle describes it). When opening up about her style to InStyle, the actor said, "Growing up, my mom took me to a lot of vintage stores. I always wore these thrift shop clothes from other eras." She explains that mainstream fashion wasn't for her, that it never complimented her body and she never felt good in it. Instead, she loved the older finds from the 1940s and 1950s, which she also explained fit her body the best due to their often curvier shape. On discovering this, she said, "Fine, I belong in this style. It feels like I am included in this."
What's more, Dennings told InStyle that her signature red lipstick took "decades to practice," but now that she did, it's become synonymous with her as a person. It's a fierce look that says, "I'm here," and we love that she makes her presence so known.
According to Style Bistro, some of Dennings' iconic looks include long, vintable black dresses, lacey headbands, and box clutches with vintage dresses. Kat Dennings is what you get when you bring the twentieth century straight to today's doorstep, and Dennings does it so effortlessly.