The Powerful Way Chadwick Boseman's Alma Mater Is Honoring Him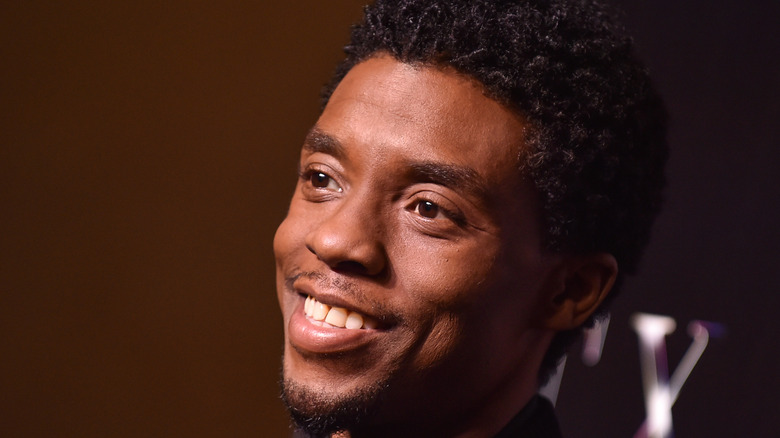 Shutterstock
Howard University have announced that the institutions newly re-established college of fine arts will be named the Chadwick A. Boseman College of Fine Arts to honor the late "Black Panther" actor, who had previously studied at the university (via Variety). 
As the BBC reports, Boseman passed away in Los Angeles at the age of 43 in August 2020. He had been diagnosed with colon cancer four years prior, but never publicly shared his diagnosis. A statement from the family at the time of his death read, "A true fighter, Chadwick persevered through it all, and brought you many of the films you have come to love so much."
Following the University's announcement, the actor's family released a statement thanking Howard President Wayne A. I. Fredrick and the Board of Trustees for choosing to honor Boseman. "His time at Howard University helped shape both the man and the artist that he became, committed to truth, integrity, and a determination to transform the world through the power of storytelling." Per Variety, the statement continued, "We are confident that under the dynamic leadership of his former professor and mentor the indomitable Phylicia Rashad that the Chadwick A. Boseman College of Fine Arts will inspire artistic scholars for many generations."
Chadwick returned to Howard University in 2018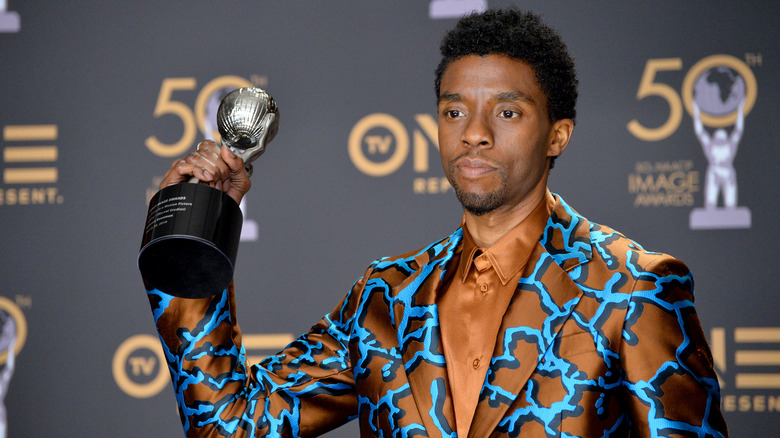 Shutterstock
Elsewhere, an emotional statement from Boseman's wife, Simone Ledward-Boseman, read, "I am extremely pleased that Howard University has chosen to honor my husband in this way and elated that Ms. Rashad has accepted the role as Dean ... Chad was a very proud Bison — both Howard and Ms. Rashad played integral roles in his journey as an artist. The re-establishment of the College of Fine Arts brings this part of his story full-circle and ensures that his legacy will continue to inspire young storytellers for years to come" (via Variety). 
Per the BBC, Boseman returned to Howard University to speak at a graduation ceremony back in 2018. Throughout the powerful speech, he discussed how some minority students will go on to experience the history of "discrimination and marginalization" within the "systems and institutions" of America. 
"Some of you here struggled against the university itself ... the fact that you have struggled with this university which you love is a sign that you can use your education to improve the world that you are entering," the actor added.