Trevor Noah Reveals The Surprising Story Behind His Name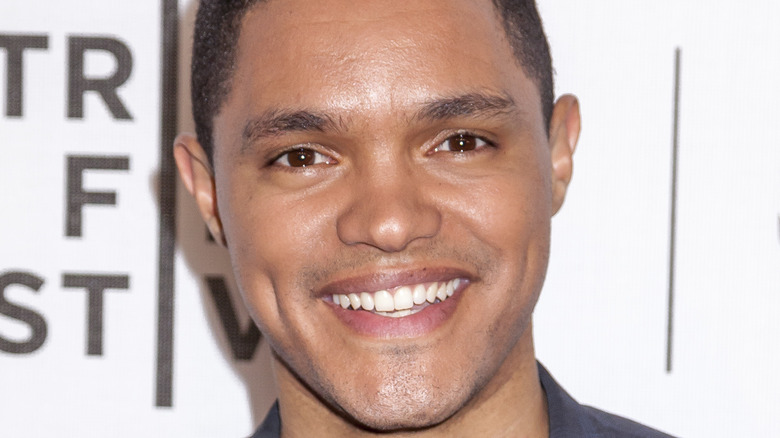 Shutterstock
Trevor Noah has been making us laugh as host of Comedy Central's "The Daily Show" since 2014, first as a correspondent for the news parody show, and then as its new host in 2015 when he replaced Jon Stewart, according to Biography. At that time, his name wasn't widely known and why he was given his name is even less widely known.
While Noah is a funny man, his life wasn't always fun and games. He was born on February 20, 1984, in South Africa to a Black mother and a white father of Swiss-German descent (via Biography). That meant his parents' marriage was illegal, as Apartheid, that country's former segregation and discrimination system, ruled the land for much of the 20th century, according to History.
In fact, Biography reports that when Noah and his mother were in public, she had to pretend to be a stranger, or at least never let on that she was his mother, due to the consequences of having a biracial child. His mother seems practical indeed, even in the way she chose to name him.
Trevor Noah's mother had a good reason for naming him as she did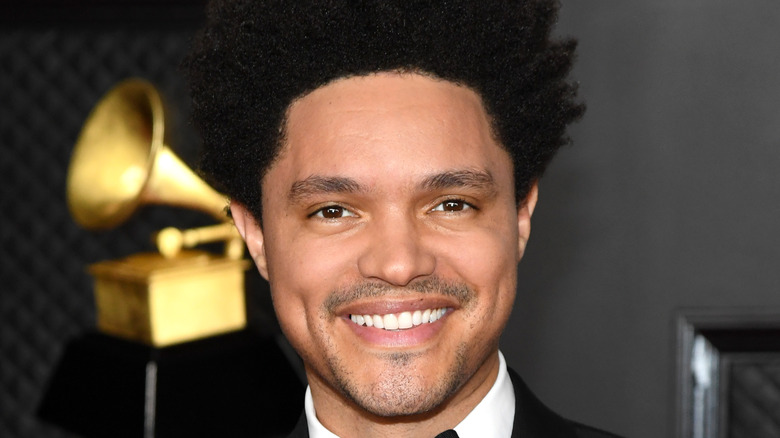 Kevin Mazur/Getty Images
By the time Trevor Noah had taken over hosting duties on "The Daily Show," he already had a book out titled, "Born a Crime: Stories from a South African Childhood." In it, he tells the story of why his mother chose his first name, according to Vulture.
In the Xhosha culture, of which his mother is a member, it's a tradition to give children names with a deep and special meaning that can set their course for life. However, Noah's mother chose to buck with tradition and name her son Trevor because it had no meaning at all. It has no special ties to the bible or any South African religion and would not predict what path her son would take.
"It's just a name," Noah explains in his book. "My mother wanted her child beholden to no fate. She wanted me to be free to go anywhere, do anything, be anyone" (via Vulture).
It does look as if Noah is charting his own path, giving us clever takes and quips on the absurdity of the news every night with his own unique style.