The Lash Trick Fran Drescher Still Uses From The Set Of The Nanny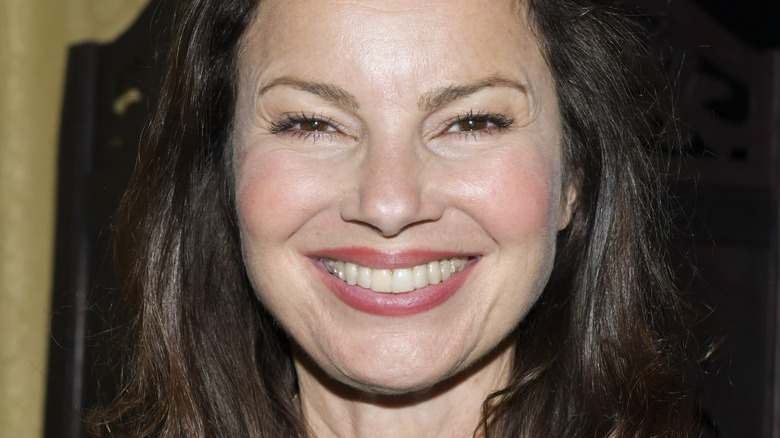 Rodin Eckenroth/Getty Images
She had style, she had flair, she was there! On TV screens across America from 1993 to 1999, Fran Drescher carried out her iconic role as Fran Fine on hit series "The Nanny." Her larger-than-life personality (and hair) combined with her over-the-top style secured her a place in the hearts of fans everywhere. As the show's viewership sees a new surge in popularity following its arrival to HBO's streaming platform, fans are once again finding themselves wondering just how Drescher achieved her iconic style and beauty, episode after episode.
From day one, we see Drescher in full-glam for the role. She walks into the Sheffield home donning a black suit with leopard fur trim, a signature red lip, and eye-lashes that make you stop and think "those can't possibly be real." As it turns out, the lashes were falsies, and the application method used by Drescher's glam squad was so effective that the "Nanny" star still swears by it to this day (via Byrdie).
It's all in the details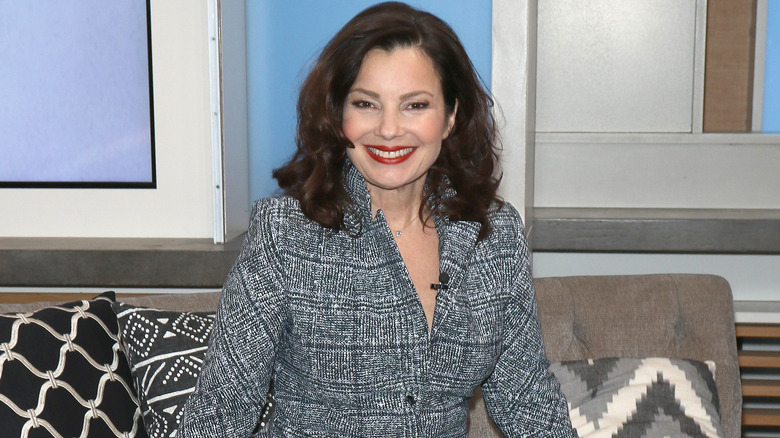 Jim Spellman/Getty Images
To get those iconic lashes, it'll take a couple of steps. Once you've applied them, you'll want to complete your beauty routine with one final, crucial step. Fran Drescher tells Byrdie, "When you wear lashes, you have to put mascara on, put the lash on, and then squeeze them together. And then always check your teeth. We always had Fran Fine doing that in the show; she'd run past the mirror, rub the red lipstick off her teeth and keep going. And don't be embarrassed to tell your friends if they have lipstick on their teeth. Because friends tell other friends they have lipstick on their teeth."
There you have it. Next time you want a little beauty boost, don't be afraid to go for a little extra lash drama. Just be sure to put Descher's tips to good use, and make sure you don't leave the house with lipstick on your teeth!