Inside John Krasinksi And Emily Blunt's Friendship With Ryan Reynolds And Blake Lively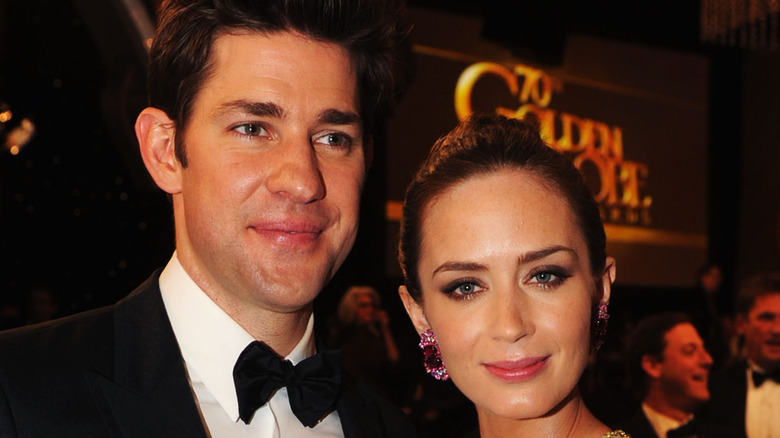 Kevin Winter/Getty Images
John Krasinski and Emily Blunt have been good friends with fellow actors Ryan Reynolds and Blake Lively for the past several years and are regularly seen enjoying double dates with them. So, what's the deal with this foursome?
Well, from the looks of things, they have quite a fun friendship and also have a lot in common. In addition to both couples being actors, they've been married for nearly the same amount of time and are both raising daughters. As Elle reported, Krasinski and Blunt have been married since 2010 and share two daughters, Hazel and Violet while Reynolds and Lively have been married since 2012 and have three daughters, James, Inez, and Betty.

According to The Insider, Lively and Blunt went to Michael Kors' fall-winter fashion show together in February 2018 and one year later, Reynolds and Lively showed up to the premiere of Krasinski and Blunt's "A Quiet Place" movie to support them. After seeing the movie, as fans may have seen, Reynolds called Blunt and Krasinski his "new parents" in a hilarious exchange with Krasinski on Twitter.
"I've seen #AQuietPlace twice in one week. SEE THIS FILM! @johnkrasinski and #EmilyBlunt are my new parents. Congratulations, Ryan," he wrote. To which Krasinski replied, "Thank you Son. Your mother and I are so proud."
These couples are the ultimate support group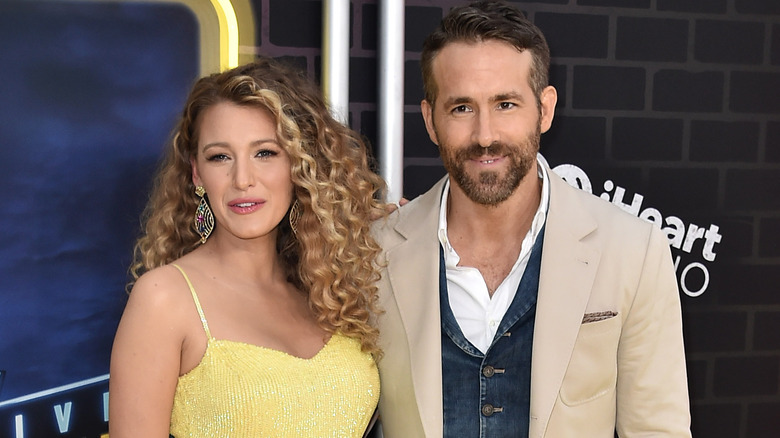 Steven Ferdman/Getty Images
In January 2019, in an effort to show their support for Blunt and her movie, "Mary Poppins Returns," Ryan Reynolds and Blake Lively hosted a reception and screening party in New York City.  Reynolds wrote on Instagram at the time, "Mary Poppins Returns. Emily Blunt is a master at work. She is brilliant. She must be stopped."
In March 2020, while speaking of "A Quiet Place" during an interview with eTalk, Blunt was asked how Reynolds and Lively would do if they were to have found themselves in the shoes of Blunt's character, Evelyn Abbott, who was forced to stay silent, even when giving birth, to keep from stirring the movie's monsters. She quipped, "They'd die. I think they'd probably die."
Continuing on, Blunt said that when it came to her and John Krasinski's longtime friends, she believed it would be Lively would get killed off first. "I'm trying to think who's chattiest," she explained. "Probably Blake. Blake might go first."