This Is How Prince Harry Learned Of Prince Philip's Death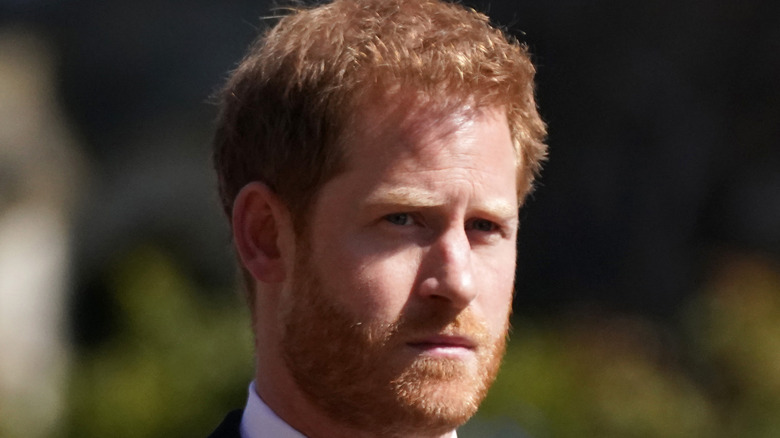 Wpa Pool/Getty Images
Just after noon in the United Kingdom, television viewers suddenly found their normally scheduled programming interrupted to hear the news that Queen Elizabeth's husband, Prince Philip, had passed away. While he had been dealing with failing health, the news of Philip's death still seemed to shake the world. As planned, the BBC broke away from its daytime drama to flash a black and white card with the words "News Alert," before news anchor Martine Croxall read the death announcement (via Deadline). 
It would be fair to assume that just before that announcement was released, every member of the royal family would have been informed of the news — but that nearly didn't happen because of the time difference between the United Kingdom and the west coast of the United States.
TMZ reported that palace officials tried to get hold of Prince Harry just before 3 a.m. Pacific Time to let him know that Philip had died, but for some reason, Harry could not be reached.
Prince Harry found out about his grandfather's passing after he failed to answer the phone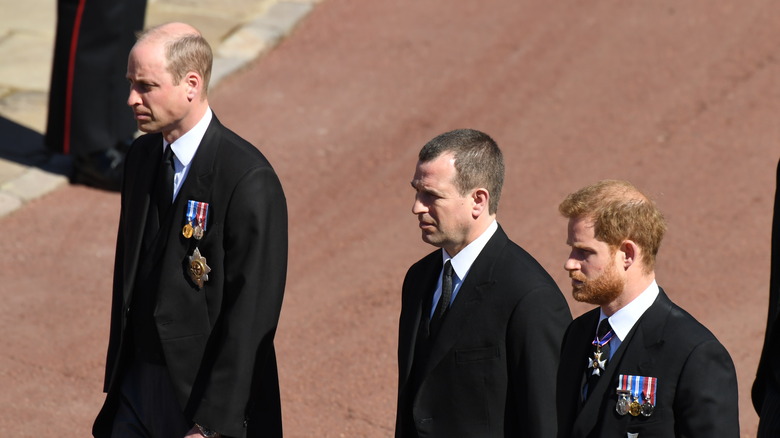 Wpa Pool/Getty Images
TMZ further reported that it was not clear whether Prince Harry's phone had been turned off, or whether he and his wife Meghan Markle are deep sleepers. In any case, the Santa Barbara Sheriff's Department were called and asked if an officer could go to the Sussexes' Montecito home to advise Harry to make a few calls — which is how the prince found out his grandfather had passed away. 
A Buckingham Palace source has responded to the story (via Hello!), "Regardless of truth or otherwise, we would not comment on this as it is a personal and private matter which I don't believe is any way to in the public interest to print. How someone is told of the passing of a loved one is not really suitable for conjecture or speculation. It is private."
Recall that Harry and Meghan subsequently used their Archewell Foundation site to pay homage to the Duke of Edinburgh by posting a message that read, "In loving memory of His Royal Highness, the Duke of Edinburgh, 1921-2021. Thank you for your service ... you will be greatly missed." The tribute was posted on the day Prince Philip's death was announced. At the time of his passing, Marie Claire reported that it was unclear whether the Sussexes had found out about Philip's death when we did, or if they had been informed ahead of time. 
Harry arrived in the United Kingdom two days after his grandfather passed away, and stayed for the funeral (via Elle).