The Hair Treatment Drew Barrymore Swears By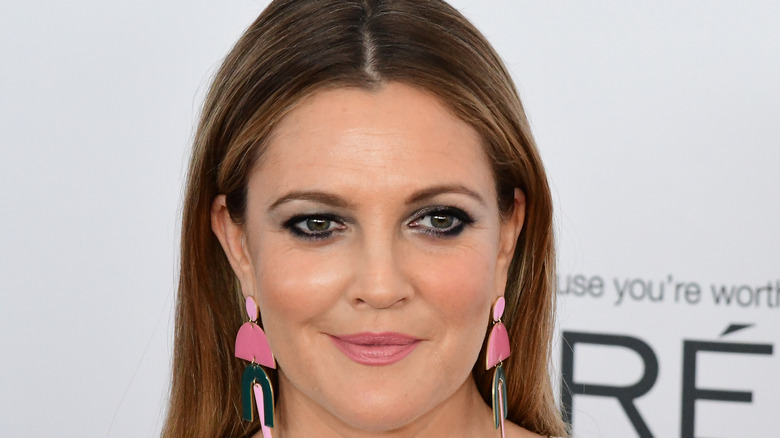 Shutterstock
Not only is actress Drew Barrymore pretty talented (her roles in "Charlie's Angels" and "50 First Dates" are just two examples of her magnificent skills), but her skin is flawless and her hair is glossy.
We know that acting schools gave her talent, but what about her beauty? How does she get such shiny and glossy hair? Per PopSugar, the answer is Olaplex Hair Perfector No. 3, a pre-strengthening shampoo that'll protect your hair glands and spur hair growth. Not only is this product inexpensive ($28 per bottle), but it also works for any hair color. And, Barrymore isn't the only celeb who swears by this magic. Kim Kardashian and Yara Shahidi have both used this product, according to PopSugar. And if you're doubtful about this celebrity praise, don't be. Olaplex doesn't have any celebrity endorsements, so these reviews are 100% genuine!
If you're still not too sure about Olaplex, what better way to achieve Barrymore's luscious locks than using her own hair care line? According to PR Newswire, Barrymore — who has a number of business ventures — created a haircare brand called FLOWER Beauty to celebrate the uniqueness of one's beauty.
"From the outset, I knew we wanted to create a collection of high-quality hair tools that were not only functional but bold and beautiful, as I want all of our ... products to be. These are hair tools you will use every day and be proud to have to lay on your bathroom counter," Drew Barrymore said (via PR Newswire).
Drew Barrymore also uses inexpensive hair masks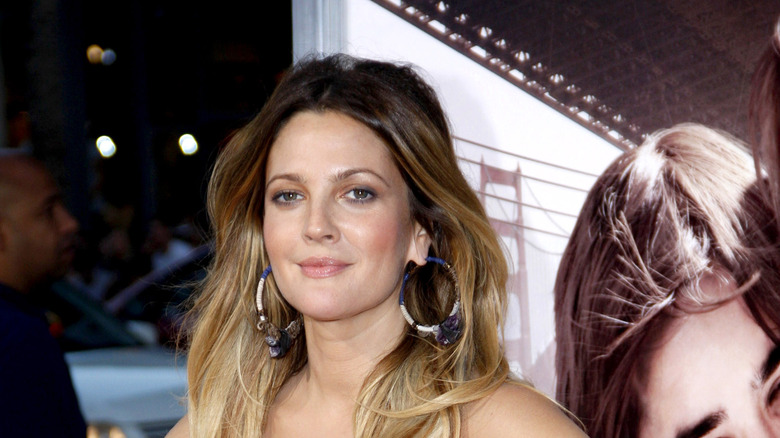 Shutterstock
Though she owns her own hair brand, Drew Barrymore — who's had a stunning transformation — still uses outside products. The reason? Her hair is a very crucial aspect of her identity, per Glamour. "Our hair really defines us," she said to the outlet. "People are their hair. It's such a powerful thing — there are books written, there are industries, there are conventions! Humans are hair-obsessed."
As such, Barrymore revealed that she uses $10 hair masks to maintain her hair's health, according to Glamour. But this $10 mask is only one of out hundreds that she uses — after all, hair is her obsession. "I have a full-blown addiction to the Sisley Nutritive Lip Balm," she said. "I also love Bioderma Micellar Water. And my favorite hair mask is the Lazartigue Nourish Mask. It doesn't have protein, so you can really leave it in."
While (sort of) expensive, her hair obsession has maintained her wonderful, luscious locks. So, it can't be that bad to spend so much money on hair. Plus, no one (not even us) can stop talking about her look.