The Real Reason Online Learning Isn't Going Anywhere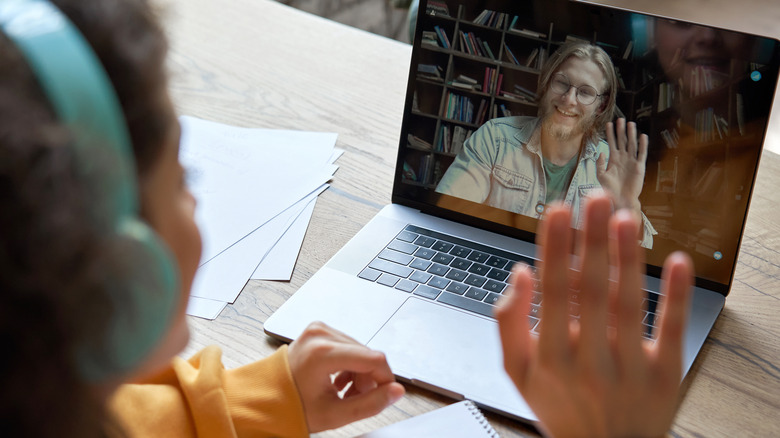 Shutterstock
With the news that New York City schools are reopening in the fall and will not have an online learning option, one might assume remote schooling is a thing of the past as the pandemic winds down (via NPR). After all, New York City constitutes the country's largest school system.
Likewise, schools are set to reopen in person in Chicago this fall, with online learning being limited greatly (via Chicago Tribune).
These moves come after more than a year of online learning, with many feeling this option is not serving our kids. Healthline reports on a study that found closing schools did not slow the spread of COVID-19, noting online school may have contributed to increased levels of isolation, anxiety, and depression among students. And, study respondents overwhelmingly voted for a return to school.
But not everyone wants to say goodbye to online learning. Consider that in Los Angeles, school will be offered both in person and remotely, according to the Los Angeles Times. And according to The New York Times, many parents want online schooling to stick around next year, and long term.
Why some parents have come to love the online learning option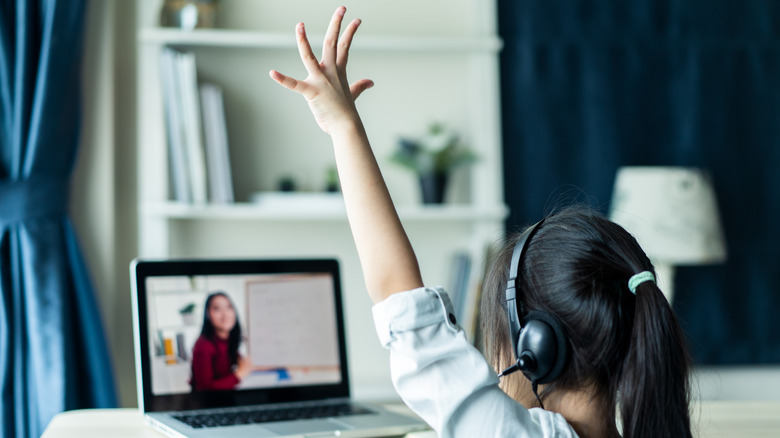 Shutterstock
The New York Times story points to certain kids for whom remote learning simply works better, regardless of whether there is a pandemic to contend with. This group includes students with special health conditions. And, as a remote learning study respondent told EdNC, "I think there is, for some, a realization that traditional education and classrooms are too limited to meet the needs of multiple students across generations and a variety of life experiences. For some individuals the opening of virtual classrooms has been life altering in a positive way."
Indeed, although online learning has had its negatives, EdNC's survey also found many teachers and students learned how to better use technology out of necessity.
Ultimately, given the demand for online learning, many school districts are looking to accommodate those who prefer this model, according to The New York Times, with 20 percent planning to either continue or begin an online option after COVID-19.
It's worth noting many parents are still hesitant to send their kids back to school as well, according to the Baltimore Sun.