The Biggest Regret Rupert Grint Has About The Harry Potter Films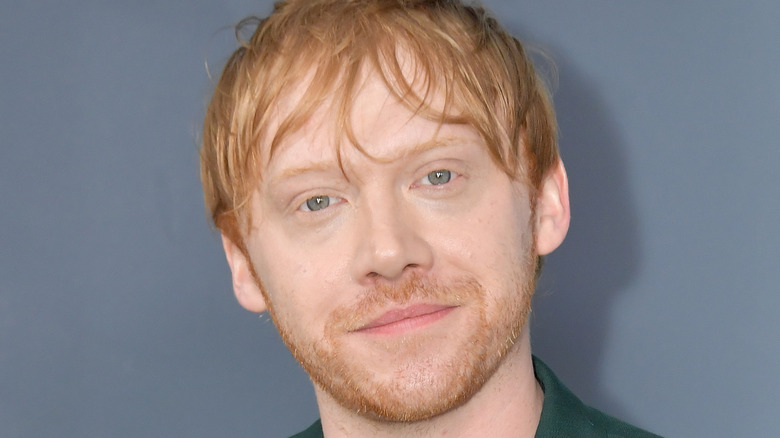 Michael Loccisano/Getty Images
Rupert Grint rose to stardom with his legendary role as the redheaded, goofball wizard, Ron Weasley, in the "Harry Potter" franchise for over a decade.
Fans watched him and his co-stars, Daniel Radcliffe and Emma Watson, grow up right before their eyes. From the adorable 11-year-old face to the dashing lad who kissed Watson in the last film, fans saw every stage of his growing up on screen. 
When your teen years are broadcasted to an international audience, it's understandable to be a little embarrassed looking back. In an interview with MTV, Watson talked about wanting to chop her hair off throughout her time on the franchise. Apparently, Grint had the same sentiments about his look when asked to look back on his time on the set.
In March 2021, Grint sat down with Dax Shepard on his podcast "Armchair Expert with Dax Shepard," and shared all the details about his time on set, specifically his biggest regrets.
Rupert thinks his old hairstyles were cringey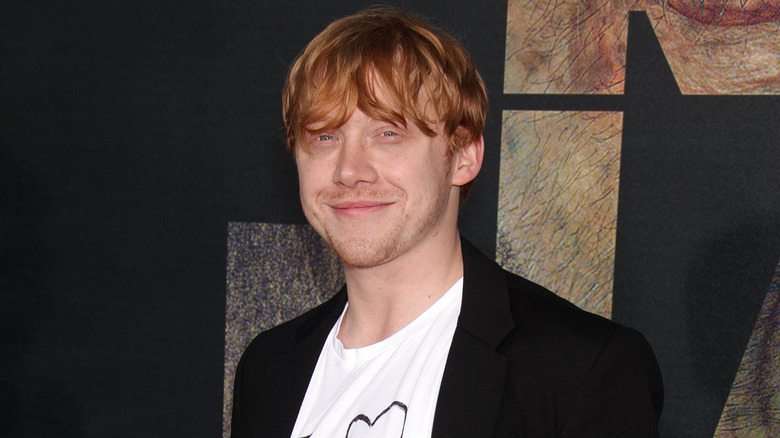 Shutterstock
Rupert Grint said his biggest regret by far, was his own hairstyle, specifically in the 2005 film "Harry Potter and the Goblet of Fire." Grint told Dax Shepard on the podcast, "There were some awkward stages, for sure. My hair in film four is one of my biggest regrets. Shoulder length." He continued saying, "I think everyone actually had a phase of having this really long hair. They liked it – it was kind of wizard-y. We went through our puberty on camera. You kind of see it all. It is very cringey."
He continued saying that being in the franchise felt suffocating at times. He originally signed on for two films max, but then ended up in all eight films, (via Cosmopolitan). Grint went on to say, "There was a time where it felt quite suffocating, because it was heavy going." 
He further explained, "Every year, we came back. And it was kind of like Groundhog Day because it was the same sets. Sometimes it definitely felt like, 'I want to do something else. See what else is out there.'" But he admitted that he loved his time on the set. "It was a great experience," the star confessed. "Such a nice kind of family atmosphere. It was always the same crew we kind of grew up with, so it was a great place to be."